News
The Shilling Hill Calf captured!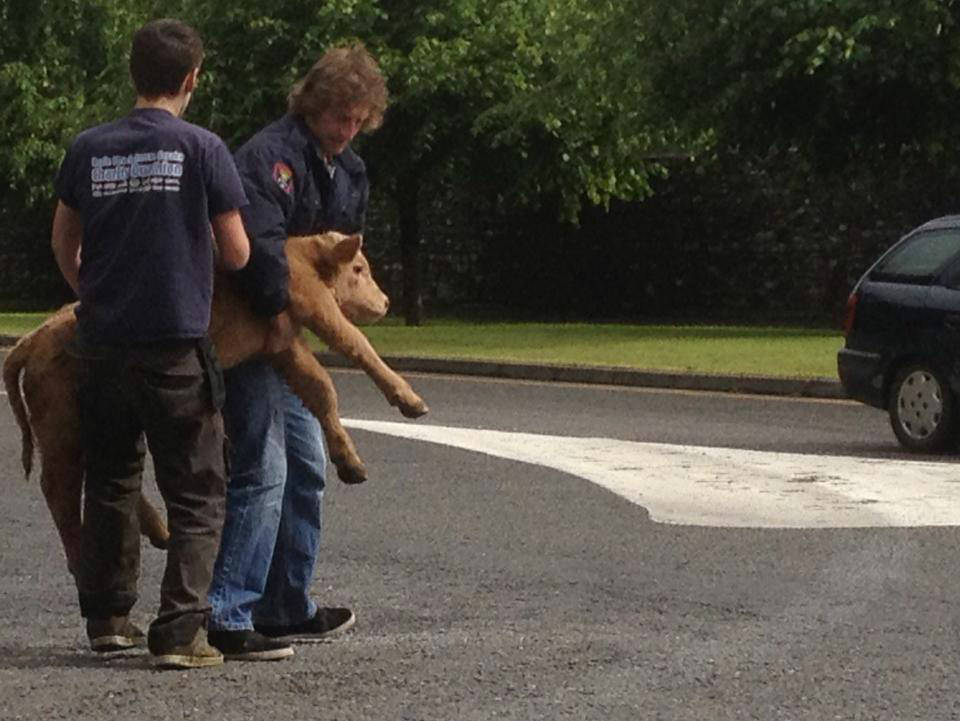 There was some funny but potentially serious "action" on the Shilling Hill in Boyle this morning when a calf fell from the boot of a car!
Despite attempts to notify the driver, he left the scene without noticing his loss.
A number of motorist came to the rescue and Boyletoday.com photograph show father and son David and Cole Gunning capturing the calf.
Boyle Gardaí were quickly on the scene and the calf was conveyed in the boot of the patrol car to the station for collection!