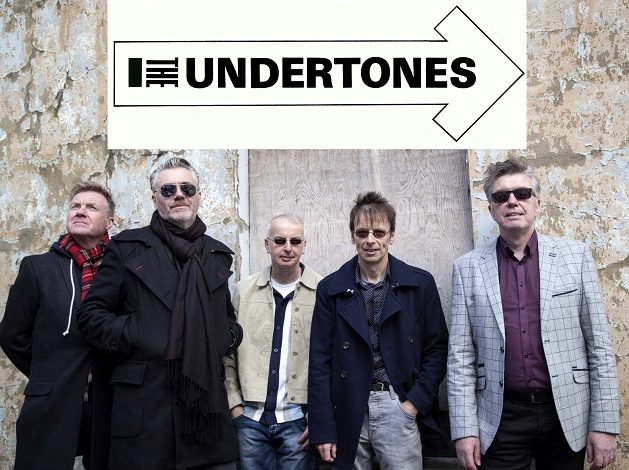 Boyle Arts Festival is delighted to announce that legendary rock and roll band The Undertones will be one of the headliners at BAF 2023 this summer. Making their first ever appearance in Boyle, the band will play a very special concert in St. Joseph's Hall on FrIday, July 21st. Details of when tickets are due to go on sale will be announced shortly.
The Undertones (John O'Neill, Damian O'Neill, Feargal Sharkey, Billy Doherty and Michael Bradley) emerged from Derry in 1976. They recorded their first single 'Teenage Kicks' in 1978 and when BBC Radio 1 DJ John Peel received a copy, he liked it so much, he played it twice in a row on his radio show.
The band signed with Sire Records and over the next five years, crafted further pop gems such as `Here Comes The Summer`, 'Jimmy Jimmy`, `You've Got My Number (Why Don't You Use It)', 'Wednesday Week' and 'My Perfect Cousin'. They also recorded four highly acclaimed LPs before Feargal Sharkey left the band in 1983, to pursue a solo career.
The Undertones reconvened, without Feargal Sharkey in 1999 to once again perform their two-minute, three and a half chord songs to a new generation. Fellow Derryman Paul McLoone replaced Sharkey on vocals and his vocal prowess and electric onstage presence soon convinced any doubters that he was more than capable of doing the job.
2023 will see The Undertones roaring back with an extensive European tour that includes Boyle, to celebrate 45 years of 'Teenage Kicks' and promote the release of their new LP 'Dig What You Need'.
"Quite frankly, The Undertones are probably the most fun you can have at a Festival (or probably anywhere else) with your clothes on!" – Brighton & Hove News.
For more information on Boyle Arts Festival, please visit www.boylearts.com or follow on Facebook and instagram
For more information on The Undertones, please visit www.theundertones.com
Boyle Arts Festival is supported by The Arts Council, Local Sponsors, Roscommon Co. Council and Fáilte Ireland.