Events
Three live gigs in Boyle tonight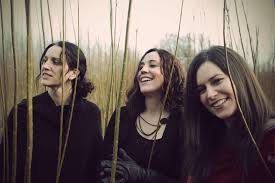 There are three super gigs lined up in various locations in Boyle today Wednesday, July 29th.
With shimmering harmonies and delicate musicianship The Henry Girls interweave their traditional roots with contemporary elements, earning them both commercial success and spectacular critical acclaim on both sides of the Atlantic.
The Donegal sisters will perform in King House at 8pm.
At 10pm, you can choose between two of the finest musicians in the area.
David Byrne will play a free gig in An Craoibhín, where you can expect the very best in acoustic cover versions, to get your feet tapping.
Also at 10pm, The Tawnytaskin Centre is the venue for an intimate solo performance by local singer songwriter, Donal O'Connor, who will perform songs from his own eclectic catalogue.