Events
Three musical events in King House this weekend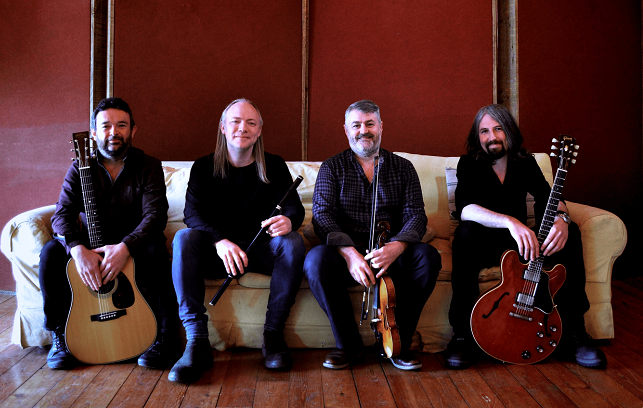 A small number of tickets are still available this weekend's Live@CulturalQuarter in King House.
The three nights of music commences on Friday night with a performance by Brian Farrell Acoustic Rock Band.
The band consists of Johnny McGlynn (Boyle), Udo Grunwald, Niamh Farrell & Steve O'Keefe.
Brian Farrell is a singer-songwriter, he began playing piano after his father outbid the local priest at an auction for a piano salvaged from a house fire. In 2015 a performance on said piano went viral when Joe.ie shared a video of Farrell performing a cover of "Desire."
Since then, Farrell has spent time in the US holding residencies in venues such as Rockwood Music Hall in New York and Hotel Café in Los Angeles. During this time, Farrell continued to hone his craft as a songwriter working with award-winning writers & producers such as Michael Brunnock (David Byrne, Glen Hansard) & Simone Felice (The Lumineers, Jade Bird).
In 2021 Farrell co-wrote three songs for RTE/CBBC comedy series "Nova Jones." In October 2021, he released his debut single "Lola". Farrell began 2022 by releasing his 2nd single, "Numbers," in January.
Farrell recently played a sold out show in The Dock Carrick-on-Shannon and is releasing his forthcoming single "Rain Child" in August 2022.
On Saturday, Tradalac will perform in King House at 8pm and on Sunday talented trio Greenbird will return with a live original music score especially composed for the iconic silent vampire film, Nosferatu: A Symphony of Horror.
These events are funded by Roscommon County Council and the Department of Tourism, Culture, Arts, Gaeltacht, Sports and Media under the Local Live Performance Programming Scheme and are part of the Live @CulturalQuarter collection.
For tickets, please call King House on 087 144 4739