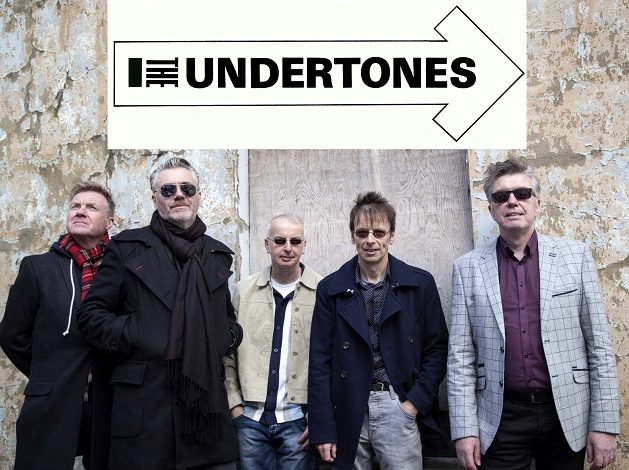 The line-up for Boyle Arts Festival 2023 is almost complete and tickets for a number of events will go on sale through www.boylearts.com at 9am on Tuesday May 2nd.
BAF 2023 will open on Thursday July 20thand continue until Saturday July 29th.
The Festival programme already includes an impressive mix of live music, visual arts, drama, comedy, film, interviews, parades, free events, workshops, storytelling, children's events, readings, guided tours, multicultural events and much more! If you are planning a visit to Boyle this summer, then make it late July, in order to enjoy as much of BAF 2023 as possible!
Some of the big names in the live music genre include The Undertones, Jerry Fish, Luka Bloom, Maria Doyle Kennedy, Zoe Conway and John McIntyre.
There will also be music from Ireland's finest U2 tribute band, Rattle & Hum, along with songs from the acapella vocal group Ardú and The Men Who Knew Too Much.
An evening with Soprano, Celine Byrne is always a treat and she will return to Boyle for a magical performance with pianist David Monro and violinist Nicole Hudson. Also making a welcome return to BAF is young Boyle pianist Lenny Chen, who captivated everybody with his performance last year. Our very popular Lunchtime concerts in King House will once again feature students of TU Dublin.
There are spoken word and literary events with Carole Coleman, Vona Groarke, Eileen Dunne, Cauvery Madhavan, Kathy Donaghy, Ollie Grace, Michael Mulvey, The Moylurg Writers and Stephen Murphy.
We have outrageous comedy from the Dublin Comedy Improv group, which features comedians Joe Rooney, Sharon Mannion, Danny Kehoe and Ian Coppinger, along with atmospheric drama from the Breffni Players with 'Lockdown In Boyle' and John McManus's 'The Determinator' performed by Charlie McGuinness.
Local artists and contributors have always been a huge part of BAF and this year we will have music performances from Donal and Dotts O'Connor, Adam Daly and a massive concert performance entitled 'My Generation' with young people from Music Generation Roscommon.
Local historian Frank Tivnan will present one of his mystery tours and journalist Rachel Lavin will discuss her work with The Sunday Business Post, Sunday Times and Irish Independent. There will be a guided walk with Stories from the Boyle River, poetry reading with Bernadette McCarrick and the always popular singer's night, hosted this year by Lorraine Murphy.
We are also delighted to host the third and final King House Piano Commission. This year's winners, Bianca Gannon, Dr. Peter Leavy and Fiona Linnane will have their new compositions premiered by Roscommon pianist, Peter Regan on July 28th.
We have a local premiere of the new film 'Ann', which was filmed in Boyle, along with the short film 'The Hitman' and a documentary on Irish-Indian writer and educationalist Margaret Cousins.
We have Children's workshops, silent discos, events with Victoria Walker Dance, MudBugs and a 'Dragonterra' workshop with Louise Flanagan.
Tickets for a selection of events will be available to purchase via our website www.boylearts.com from Tuesday, May 2nd, along with further information on performance dates and venues.
The centrepiece of Boyle Arts Festival is the main Visual Exhibition in King House. Artwork has been selected this year by leading Irish painter Sinéad Ní Mhaonaigh, who along with curators Sarah Searson and Laura Mahon will bring a new energy and approach to the Exhibition. The theme is 'Connections' and it will feature over 100 artists from across Ireland. Building on the great work of previous selectors, 2023 will see a strong emphasis on painting and the theme will be manifested through diverse artistic approaches and by linking newer generations of emerging artists with more established ones.
Several other exhibitions will take place during the Festival including the renowned Open Art Exhibition. Details about these will be published in the coming weeks.
Local sponsors have been the lifeblood of Boyle Arts Festival since the beginning and it really takes a whole community to make a Festival like this a success. We recently set up a GoFundMe page and we are appealing to the business community and residents of Boyle and beyond to consider making a donation through it. Here is the link https://gofund.me/40443813
For more information on Boyle Arts Festival 2023 please visit www.boylearts.com
Email: [email protected]
Follow us on Facebook, Instagram and Twitter.
Boyle Arts Festival is supported by The Arts Council, Local Sponsors, Roscommon Co. Council and Fáilte Ireland. BAF is also supported by the Roscommon Co. Council Creative Ireland Programme 2023.