Events
Tourism information session today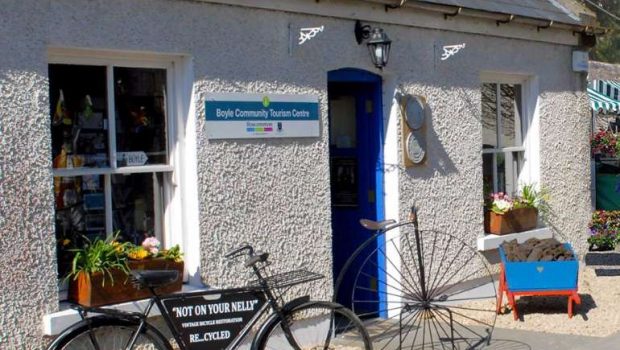 As the 2018 Tourist Season commences Una Bhan Tourism wish to warmly invite you to our 
Accommodation & Activity Provider Information Session
 on 
Wednesday 23rd May @ 2.30pm
in 
King House, Boyle. 
The Tourism Market is ever changing, this can be somewhat frustrating and challenging for those of you on the front line of visitor services and so it is our hope that following this session you will feel better supported. On the day we will be covering the following:
Fáilte Ireland's latest campaign for the Midlands region 'Ireland's Hidden Heartlands'
Discounts Available for local attractions.
Distribution of Boyle Town & Wider Hinterland Map, Discount Flyers, Listing of Local Restaurants & Visitor Attractions which includes key information for each.
Information on The Miners Way & Historical Walking Trail and also the Beara Breifne Way.
The Value of having a Social Media presence, Tripadvisor  and Google Business Listing.
Upcoming Digital Skills Training.
The 'Kings Journey Heritage Bus Tour'
The Local Link Bus
Boyle Farmer's Market
We hope that this will be an opportunity for you to network and become better acquainted with the team here in Úna Bhán Tourism.
We have been supporting and promoting the Tourism Sector of North Roscommon for nearly 30 years and are the only Tourist Information Centre operating in the region, providing a variety of visitor information including:
Office Services for visitors, such as; accommodation booking, travel arrangements, printing, photocopying online check -ins etc
Itinerary Planning for groups and individuals. .
Accommodation Listings
Visitor Attraction Information & Maps
Visitor Attraction Discounts
The Miners Way & Historical Trail Guide Books & Information
The Beara Breifne Way Guide Book, Stamp Book & Information
Located in the Grounds of King House, Boyle we are open 7 days a week during June, July and August. From September to May we open 
Monday
 to Saturday.
The centre is run out of Boyle Craft Shop which promotes, supports and sells locally produced crafts and souvenirs. We also run The Courtyard Market which takes place Every Saturday 
10am to 2pm
 also in the Grounds of King House.
If you wish to take part in this session we ask that you please RSVP before 
5pm
 on 
Tuesday 22nd May
 to this email or by contacting me directly on 071 966 3033.