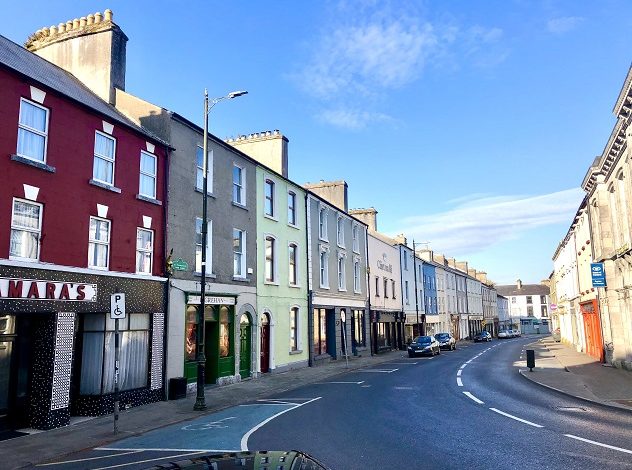 New Town Regeneration Officers are to be appointed in every local authority in Ireland as part of a €376m package announced in this week's budget.
In addition there will be a further roll out of remote working facilities under the 'Connected Hubs' initiative, €200 million to expand all rural schemes such as Town and Village Renewal, CLÁR, Outdoor Recreation, LEADER and Rural Regeneration and Development Fund and a new fund for the upgrade of community centres.
Minister for Rural and Community Development, Heather Humphreys TD, and Minister of State, Joe O'Brien TD, yesterday announced the Budget package worth €376 million for 2022.
Some €200 million in funding is to be used to expand all of the Department's rural schemes, such as Town and Village Renewal, CLÁR, Outdoor Recreation, LEADER and the Rural Regeneration Development Fund (RRDF).
Budget 2022 also provides for the appointment of the first ever Town Regeneration Officers. These posts will be crucial in helping to revitalise the centre of our towns.
Reflecting the commitments under the Government's rural development policy, Our Rural Future, Budget 2022 will further the development of the country's first ever national hub network, Connected Hubs, and offer incentives for remote working.
There will be additional funding to invest in our outdoor amenities and adventure tourism, as well as our island communities.
The Department's Budget also provides for further development of the popular 'Walk's Scheme' in rural communities and the delivery of the proposed National Outdoor Recreation Strategy.
Learning from the experiences of the Pandemic, a specific funding scheme for community centres will be launched early in the New Year.
Furthermore, some €170 million in funding will be provided for Community Development Programmes.
This includes a 10% increase in the Social Inclusion & Community Activation Programme budget – a move that will provide up to 60 new community workers nationwide.
Overall, the €376 million budget secured by Ministers Humphreys and O'Brien is the largest ever budget secured for rural and community development projects.
Dr Bláithín Gallagher – Constituency Spokesperson and National Coordinator of the Green Party/An Comhaontas Glas said:
"The provisions for Rural Ireland in the budget show that the Government has learnt the lessons from Covid regarding the importance of community solidarity in times of crisis. The various strands of this package of funding are designed to: protect disadvantaged and marginalised groups; encourage remote working, through the establishment of a national hub network; deliver accessible and well-equipped community centres; create vibrant town and village centres; and promote the further development of walkways, cycle-ways and greenways. We particularly welcome the funding for Town Regeneration Officers. These are just some of the measures in a progressive budget which will see many benefits to people across the country, including for example, our young people who will benefit from the proposed half price travel. All in all great news for the North West and Rural Ireland in general."