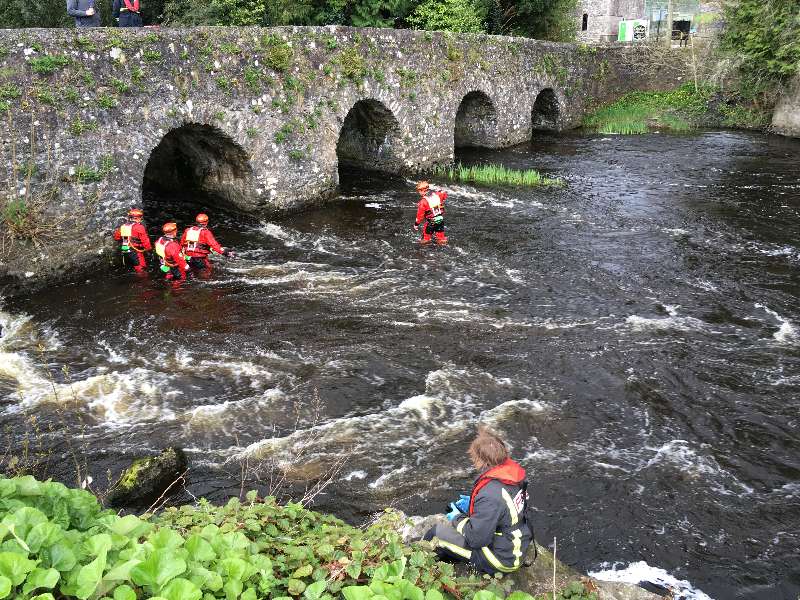 Two Boyle  students were presented with 'Seiko Just in Time Rescue Awards' by Water Safety Ireland at an online awards ceremony on Tuesday night.
"Students Sam Rodden and Patrik Orals were returning to school on October 11th 2019 when they saw somebody in the Boyle river. They ran along the riverbank, throwing a ring buoy as the current took the person away, but the person submerged and did not resurface so they got into the river and pulled the unconscious person out. The boys put him in the recovery position and got blankets to keep him warm" the citation read.
Fifty-one lives were saved from drowning by rescuers who received recognition at Water Safety Ireland's National Annual Awards Ceremony, last night (Tuesday).
The Minister for Rural & Community Development, Heather Humphreys acknowledged the recipients and other rescue awards which were presented to 67 rescuers in appreciation for saving 51 lives in 32 incidents.
"It is an honour to pay tribute to these deserving award recipients", commented Minister Humphreys. "Without their bravery, quick thinking and selflessness, the outcomes could have been very different. On average, ten people drown in Ireland every month and while one drowning is one too many, the figure would have been higher but for these courageous rescuers."
"I would also like to commend the efforts of Water Safety Ireland volunteers. The Lifeguard service is also crucial to safety on our waterways and would not be possible without the teaching and assessment conducted by Water Safety Ireland Volunteers nationwide. This summer, Lifeguards rescued 468 people, administered first aid on 3,450 occasions and reunited with loved ones, 251 lost children found wandering unsupervised near water."
"I would ask all adults to make themselves more aware of the dangers of drowning", commented Martin O' Sullivan, Chairman of Water Safety Ireland. "Tragedy can strike in seconds but with the right knowledge, skills and attitudes everyone can avoid the hazards and take responsibility for their own safety. Encourage your family, friends and colleagues to read Water Safety Ireland's guidelines at www.watersafety.ie so that they can enjoy Ireland's waterways safely."
Back in 2013, Boyle's Daniel Hughes was also the recipient of a Water Safety Award for his rescue of two local teenagers who got into difficulty in the Boyle River, while in 2018 Robert Browne and Garda Colum Barron both received awards for a rescue at the Woodenbridge in Boyle in August of the same year.
(File picture shows Boyle Fire Service personnel swift water rescue training in the Boyle River)