News
'Two of our sons live on Las Ramblas'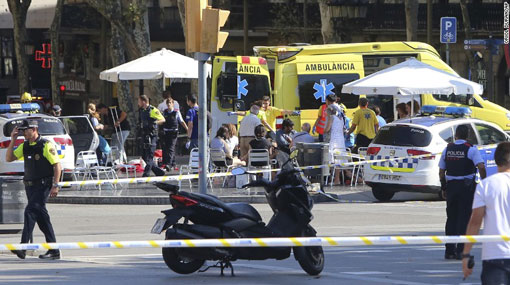 A family who moved from Boyle to Spain have spoken about the tragic events in Barcelona on Thursday.
Joan and John Gallagher have lived in Sitges, about 40km from Barcelona, for 16 years.
Joan told the Irish Times:  "We moved here in 2001 with our four sons for a year and never went back. Two of our sons live in an apartment on Las Ramblas, just metres from where the attack happened, but they are ok. We also have a small studio on Carrer Tallers, which is also close by. They didn't go home last night to sleep, and stayed with friends."
"I am not in the city so I don't have a first-hand view of what is going on there today, but there is a strong police presence here in Sitges. My husband is just back from visiting a town near Cambrils on business and there are serious traffic jams because of police checks."
"I think among Catalans there is a deep sense of shock, as they thought it would never happen here, and that Madrid or other parts of Spain might get hit instead."
"We were going to donate blood today as there was an appeal for extra supplies, but when I rang the local hospital they said they were in a state of chaos because so many people turned up. They asked us to wait until tomorrow."
"Fiesta Major starts here on Sunday but the local government has just announced some of the events have been cancelled due to the three days of national mourning." concluded Joan.