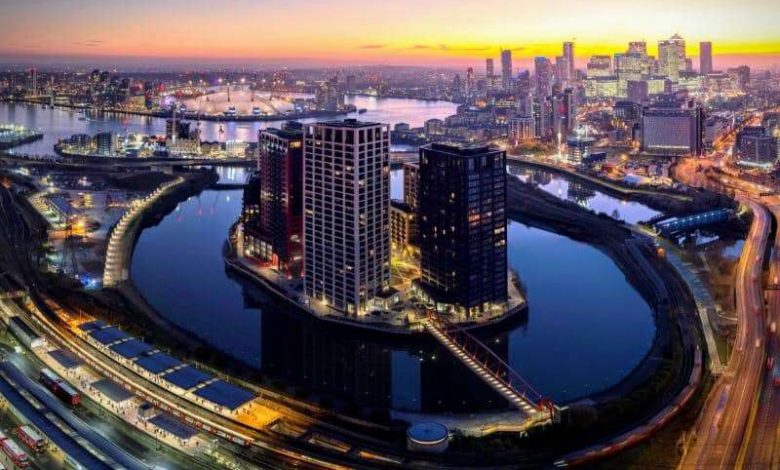 One lucky punter will become the owner of a €815,000 home in London City Island tonight when the winner of the Roscommon GAA fundraising draw – 'Win a Home in London' – is announced.
But in a last minute glitch, it has transpired that residents from Great Britain who had bought tickets for the draw have now to be excluded.
In a statement, the organisers of the competition – Club Rossie – said "Having launched the fundraiser on 10th December 2019, we were contacted over a year later by the UK Gambling Commission (the Commission) on 14th December 2020".
"Following immediate engagement with the Commission, the Win a Home in London team was directed to cease accepting entries from Great Britain (GB) and to exclude GB residents from the fundraiser. Following intense communication, we agreed to these terms on 23rd December 2020".
"While extremely disappointed with this development at such a late stage in the competition, as an organising committee consisting wholly of volunteers, we were not in a position to pursue the matter further and risk a lengthy process which could have led to postponement of the fundraiser for a significant period of time".
"We have written to all GB entrants to inform them of their unfortunate and unavoidable exclusion as directed by the Commission".
"Separately, we will be engaging with our payments processing provider to facilitate the swift return of all entry fees to participants from GB, in full, as a matter of urgency".
"We wish to apologise to each of the affected entrants and all our supporters, particularly those in GB, for any inconvenience and disappointment this regrettable development has caused".
"While disappointed, we remain extremely proud of our hugely successful fundraising efforts during a global pandemic and are very grateful to everyone who has supported Roscommon GAA through the Win a Home in London competition".
"The funds raised through the Win a Home in London competition will make a considerable difference to the future of many young people in Roscommon through the development of vital sports facilities".
"A contribution from the competition proceeds will also be made to our charity partners. We will be donating €35,000 to the London Irish Centre and €10,000 to the Mayo Roscommon Hospice".
The Win a Home in London draw will take place, as planned, on December 30th and will be broadcast live on Facebook.