News
Upgraded paediatric facilites opened at Sligo Hospital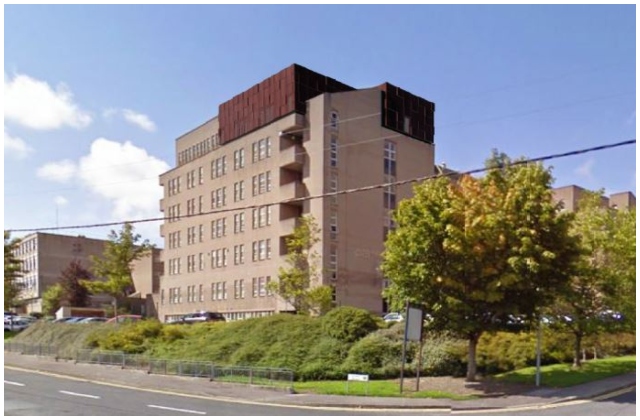 Young patients attending the Paediatric Outpatients and Physiotherapy Departments in Sligo University Hospital (SUH) can enjoy renovated spaces which focus on stimulation and play.
The Paediatric Outpatient play area was re-designed recently to create a more relaxing environment for children who are waiting for their appointment. The waiting area upgrade was supported by NMPDU Innovation funding and features a large marine themed mural, with lots of toys, activity boards and distractions for our young patients.
The Paediatric Physiotherapy Department has also undergone a renovation with the installation of a new overhead mobile, relaxing music and light projector for the ceiling. These enhancements were made possible by generous donation from a local family whose daughter Maisie attends the Physiotherapy Department for treatment.
The Paediatric Physiotherapists at SUH assess and treat lots of babies and children with orthopaedic, musculoskeletal, respiratory or neurological conditions or developmental delay. Children can be seen for several follow-up appointments at the Physiotherapy clinic at regular intervals and the upgraded clinical space now offers a more comfortable and relaxing environment for patients to be treated.
Rachel Wirtz, Clinical Specialist Paediatric and Neonatal Physiotherapist led both projects in SUH and speaks about the methodology behind the upgrade works, "Play is essential to development and contributes to the cognitive, physical, social and emotional wellbeing of children. These skills are paramount for child development and building blocks for their learning and ability to blossom within their environment.
"Many children need to attend our clinics for several appointments over many years so it is really important that we have a positive and relaxing environment available. Nobody wants to spend time in hospital but in the Paediatric Department we aim to make appointments as enjoyable as possible so that children are happy to return and have positive association of their time in SUH."
Grainne Mc Cann, Hospital Manager in SUH added. "We have a very compassionate and caring Multi-disciplinary Paediatric team in the hospital and we hope that these types of improvements provide a more comfortable environment for children, attending our services, giving a better experience while in the hospital.