News
Water Treatment Plant to open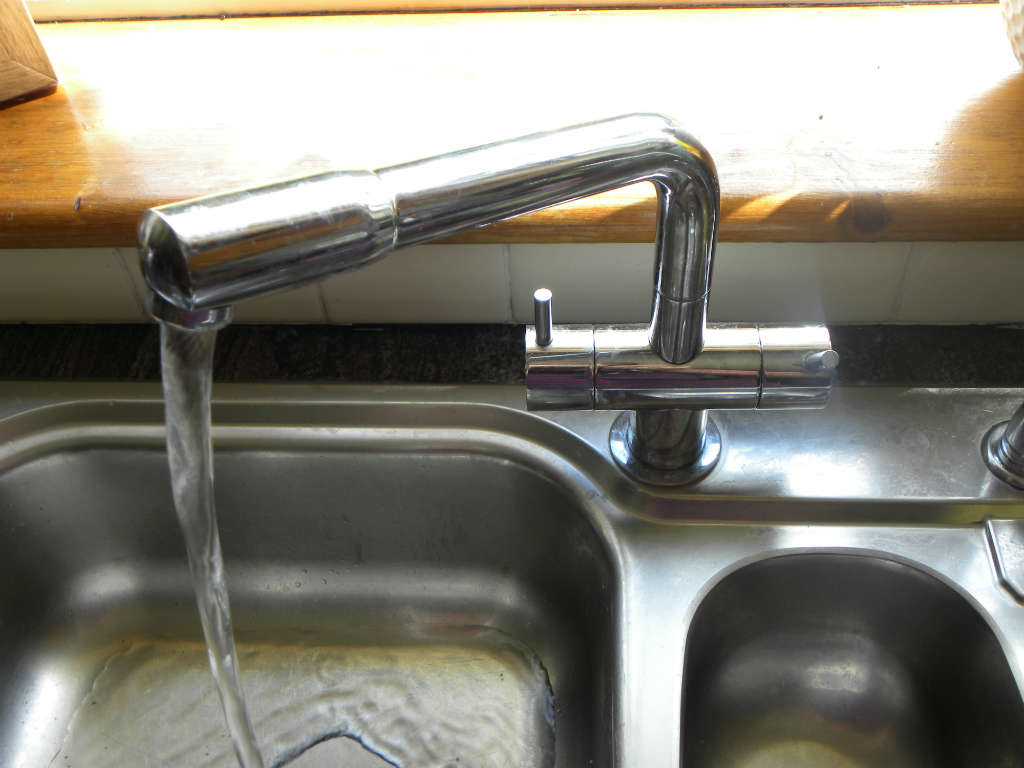 Fine Gael TD for Roscommon-South Leitrim, Frank Feighan, has said in a press statement to Boyletoday.com that work on the construction of 5 permanent water treatment plants in County Roscommon will be completed by May, bringing to an end the long-term boil water notices that have affected drinking water in the county.
Deputy Feighan has received comprehensive updates on the construction projects following representations he made to Irish Water.
"The Four Roscommon Regional Water Supply Design Build Operate (DBO) contract was awarded to Glan Agua last year. The project covers the separate schemes of South Roscommon, Roscommon Central, Boyle Ardcarne and Arigna.
"The contract provides for the construction of 5 new treatment plants at Killeglan Water Treatment Works; Lisbrock Water Treatment Works; Roscommon Town (Ballinagard) Water Treatment Works; Boyle Ardcarne (Rockingham) Water Treatment Works and Arigna (Ballyfarnon) Water Treatment Works.
"The Boyle Ardcarne plant will be commissioned in December 2014 while the South Roscommon (Killeglan) is scheduled to be commissioned in February 2015. I understand that the latter works could be completed before this date depending on progress. Once these two plants are fully complete, the Boil Water Notice status will be lifted in both areas. The Roscommon Central, Arigna and Lisbrock plants are expected to be ready by May 2015.
"These treatment plants will improve drinking water availability and quality to more than 15,000  people in South Roscommon, 9,000 people in Central Roscommon and approximately 7,000  in North Roscommon.
"Currently, there is no Boil Water Notice on Lisbrock, Arigna or Roscommon Central and in the case of Roscommon Central, there is a mobile treatment plant in place pending the permanent solution.
"In relation to the Castlerea water supply schemes, a temporary treatment plant is being installed on the rural supply section, which will end the boil water notice to for 3,000  people in the Castlerea area by year end. A permanent plant is due to be built next year. A capital investment of €1.4m has already been invested in works in Castlerea which will see the urban and rural water networks linked by an interconnector.
"In relation to the North East Roscommon Regional Water Supply Scheme, there are two stages to this scheme as included in Irish Water's Capital Investment Plan. The first scheme is currently under construction and involves an upgrade to the pipe network. This is estimated to be completed this month.
"The second stage involves a new water treatment plant and Irish Water say it is currently progressing this. It is anticipated that once the contract is awarded in the middle of next year, the works will take approximately 20 months to complete.
"As people are well too aware, water quality in Roscommon has been a major issue for far too long. Under previous Governments, due to years of under-investment, a situation was allowed to come about where thousands of people do not have access to quality drinking water.
"This €17m investment in Roscommon's water infrastructure will finally bring to an end the constant boil water notices affecting so many businesses and consumers for way too long