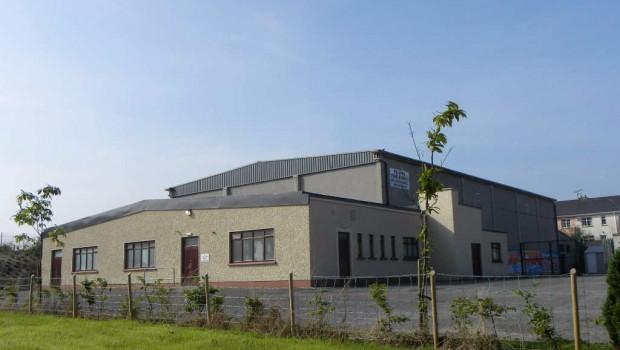 Boyle will play host to the first round of the GAA Interprovincial Wheelechair Hurling League on Saturday 27th August.
The event will take place in the Sports Complex in the grounds of  Abbey Community College.
It will be the first time that an All-Ireland Wheelchair Hurling event will be hosted in Co. Roscommon.
Barry Lowe is the Roscommon delegate on the Connacht GAA Games for All Committee and is responsible for co-ordinating this Wheelchair Hurling Interprovincial event in Boyle.
Connacht GAA are sponsors of this event which sees teams and players travelling from Ulster,Munster and Leinster as well as Connacht, competing for Provincial honours.
The Interprovincial Wheelchair Hurling League and Championships were formed in 2013 and provide a competitive sporting environment for wheelchair users. The competition has gone from strength to strength in the past two seasons with the Provincial Councils providing the platform for the players to compete.
So far the Interprovincial Wheelchair Hurling League has seen blitzes hosted in Belfast (Ulster), Cork (Munster) and Dundalk (Leinster), with the final round this Saturday 27th August, in Abbey Community College, Boyle.  Reigning champions Ulster are in pole position to take honours again this season, with all three other Provinces in hot pursuit.
The opening ceremony commences at 10.15 am and the games begin at 11am. Admission is free and All are welcome to attend.  The Connacht GAA Wheelchair Hurling team are hoping for strong home support to help them in their quest to leapfrog Ulster, and the others, in the league table.
The Connacht GAA Wheelchair Hurling team have been in training under the expert guidance of coaches Adrian Hession (Mayo), Thaigh Morley (Mayo), Tim Hynes (Sligo) and Cathal Cregg (Roscommon).
The Connacht GAA Wheelchair Hurling panel is as follows:
Fergal Mahon (Western Gaels – Roscommon)
Sarah Cregg (Western Gaels – Roscommon)
Liam O'Boyle (Knockmore – Mayo)
Peter Egan (Kilmovee – Mayo)
Pat Carty (Tourlestrane – Sligo)
Stephen Melvin (Owenmore Gaels – Sligo)
Shane Curran (Moycullen – Galway)
Aidan Hynes (Calry – Sligo)
Tom Fleming (Charlestown – Mayo)
Val Leneghan (Charlestown – Mayo)