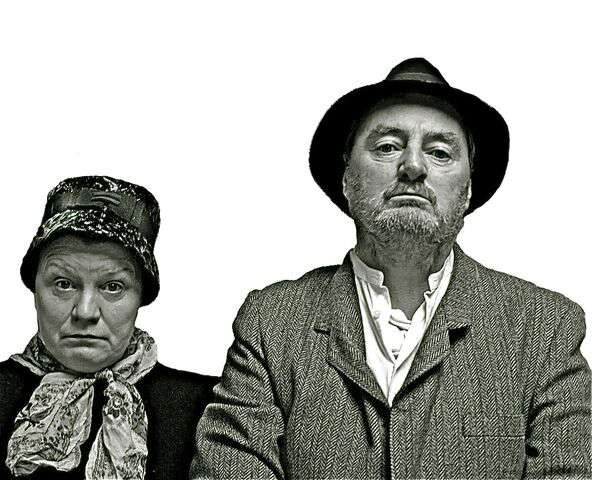 Details of very exciting and diverse events will soon be announced when Boyle Arts Festival launch the official programme for their 26th annual Arts Festival, in a few weeks time.
The nationally renowned Festival will kick off on Thursday July 23rd and continue until Sat. Aug. 1st. The programme is already bursting at the seams with over fifty events, including an eclectic mix of visual arts, music, drama, film, comedy, workshops, storytelling, children's events, readings and much more!
 The Boyle Arts Festival office, situated beside Marian's on Bridge Street, will be open from mid July. Details and tickets for all the events will be available from here. Tickets for a selection of events will be available to purchase in advance on www.eventbrite.ie
 Some of the names to watch out for include acclaimed traditional group De Dannan, who will kick off this year's musical programme with an appearance in the Church of Ireland on Friday July 24th. Led by Frankie Gavin, the band has been performing since 1974 and various vocalists in the line-up have included Mary Black, Dolores Keane and Eleanor Shanley. The band was joined earlier this year by local singer, Bernadine Casserly, who is a more than capable replacement for all of the above!
Also, making their first appearance in Boyle are The Henry Girls. The three sisters from Donegal have gained a very high profile both here and abroad with their melodic folk music and intricate harmonies. You can catch their performance in King House on July 29th.
 Other musical highlights of this year's Festival will include a performance by up and coming 'Indietronica' band, Columbia Mills. The band will just have released their second EP in time for BAF 2015 and they will perform a hedonistic mix of musical textures, reverb saturated guitars, glorious beats & beautiful tragic sounds during a very special concert in Daly's Storehouse on Sat. July 25th. Renowned trumpeter, Niall O' Sullivan will return for another concert on July 26th. There will also be superb performances from  Rakish, The Lost Boys, The Jazz Ladds, Donal O'Connor and Colin Beggan. Teenage Kicks returns to Daly's Storehouse once again on July 30th with a fantastic line-up of up and coming talent.
 In the Classical genre, BAF are delighted to welcome back tenor, Julian Hubbard who will be performing the songs of Schubert on July 28th.  Pianist Sean Rooney will perform on July 27th.  The always popular lunchtime and coffee concert programme includes performances by violinist Patrick Rafter, pianists,Adam McDonagh and Peter Regan, harpist Fiona Gryson, soprano Lynsey Curtin and tenor David Lynn.
 Spoken word events will include an interview with former Irish Times editor, Geraldine Kennedy conducted by RTÉ news journalist and author, Carole Coleman on July 25th.  Also, look out for readings and talks by Kevin Barry, Oliver Fallon, Sam Moore, David Cameron, Patricia O'Reilly and Sean Boyne.  Renowned artist, Thomas Ryan will also conduct a tour of the visual art exhibition on July 24th and photo-journalist Brian Farrell will conduct a multimedia presentation, entitled 'Hold The Front Page' on July 25th.
The short film, 'Boyle-Above and Beyond' is a stunning cinematic look at the town and its' surroundings through the eyes of Darren Purcell and it will receive its' premiere on August 1st.
 Comedian & author, David O'Doherty, is a recipient of the Edinburgh Comedy Award and a regular on UK television shows such as QI, Have I Got News for You & 8 Out of 10 Cats. His shows are a unique combination of talk and songs about every day observations and mishaps! See him at King House on August 1st.
 There's plenty of drama in this year's Boyle Arts Festival. Jon Kenny and Mary McEvoy will present John B. Keane's 'The Matchmaker' in St. Joseph's Hall on July 25th. Fregoli Theatre will present 'Mary, Mary, Mary' on July 29th while Julie Sharkey will present 'A Game Called Lucy' on July 27th.
 Experience both the culinary and musical delights of Spain, with a very special and exotic Spanish Night, taking place in the Ardcarne garden centre Restaurant on July 31st. With limited places available and an expectation of a lot of interest, this is one event that will sell out rapidly, so do not delay in booking your tickets. And then of course, there's 'Tales of Ales' with Susan & Judith Boyle on July 24th – an evening of storytelling, history and beer tasting!
 There's always a lot for children to do at Boyle Arts Festival. Puppet Theatres, Storytelling and an Exploration Dome plus a five day Singskool workshop for any 6 to 14 year olds who would like to sing 'Glee' style. Look out for Art workshops with Naomi Draper and Susan Boyle, for both 4-6 and 10+ ages. More details later.
 As always, the centrepiece of Boyle Arts Festival is the main visual Exhibition, housed in the beautifully restored King House. Several other exhibitions, including the highly acclaimed Local Artists exhibition, will take place during the Festival and details will be available in the programme.
 BAF 2015 will conclude on Sat. Aug. 1st with a fantastic gig by The Knotty String Band in Daly's Storehouse.
 The Boyle Arts Festival office, situated next door to Marian's on Bridge Street, will be open from mid July until Sat. Aug. 1st 
 For more information on Boyle Arts Festival 2015 please go to www.boylearts.com www.eventbrite.ie or email [email protected] Telephone 0719663085. Follow us on Facebook.
 Boyle Arts Festival is supported by The Arts Council and Fáilte Ireland.