News
'Wild About La Blonderie' book launch in King House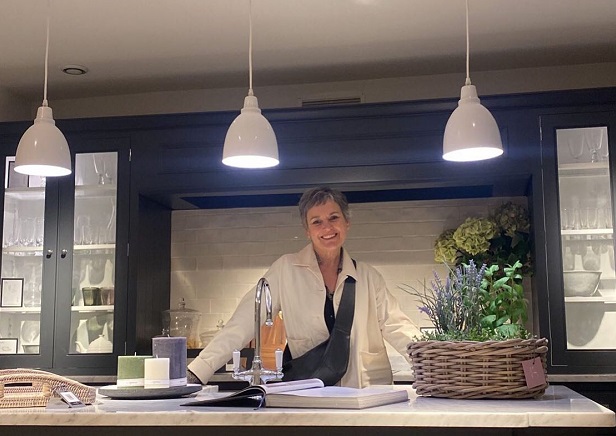 The launch of 'Wild About La Blonderie' – a book of memories from a local woman's time running a cookery school in France will take place in King House on Friday September 1st at 8pm and all are welcome to attend.
Written by Home Economics teacher Sinead Wilde Allart, the book is a way of preserving the memories Sinead had from her time in France, by sharing the most precious and favourite dishes from 'The Wilde Kitchen'.
Sinead origionally moved from Ireland to the Cotentin Penninsula in Normandy, France in 1993.
There she and her husband Philippe lovingly restored La Blonderie, a beautiful 18th century farmhouse. Shortly afterwards, they opened the Wilde Kitchen, where Sinead gave cookery courses to and provided accommodation for numerous guests from all over the world- that was until Covid hit.
Sinead's great grandmother was from Crossna and her family bought a cottage in Cootehall nearly fifty years ago where they spent their youth when not in Dublin.
She loved the west so much that she applied to St Angela's in Sligo where she studied Home Economics, with teaching practice was in Boyle, Carrick-on-Shannon and Athlone.
In 2012 Sinead and her husband bought a cottage in Knockvicar and in recent times they have purchased a larger property on the shores of Lough Key which they hope to restore to it's former glory.
Everyone is invited to the launch of 'Wild About La Blonderie' in King House on Friday September 1st. The book is also available to purchase online here