News
Winner announced of King House Piano Commission Award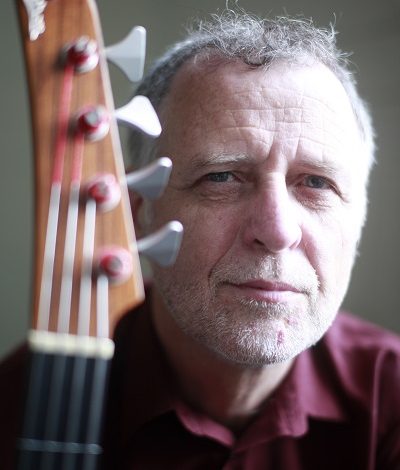 Roscommon County Council Arts Office is pleased to announce that renowned composer, Ronan Guilfoyle as the second recipient of the King House Piano Commission 2022 Award.
Marking the second in a series of music commissions by Roscommon County Council, in celebration of the grand piano at King House, The Steinway Grand Piano was purchased by Roscommon County Council in 1998 through the Arts Council Joint Purchase Scheme. Funded by the Arts Office of Roscommon County Council together with the Arts Council of Ireland, in collaboration with Boyle Arts Festival and in association with the Contemporary Music Centre, the 2022 commission has a value of €8,000.
Ronan Guilfoyle is a renowned figure on the Irish jazz music scene with a growing international reputation as an accomplished performer, teacher and composer. This exciting commission, to be premiered during Boyle Arts Festival, will consider the sonic fusion of classical and jazz genres for piano (Conor Linehan), guitar (Phil Robson) and clarinet (Matthew Berrill). Boyle Arts Festival audiences can look forward to an engaging event, after the two-year absence of live music from King House due to the pandemic.
Accepting the award, Ronan Guilfoyle shared his connection with Roscommon, "My wife's family are from Strokestown in Roscommon, so I know the county well and it holds a very special place for me. I have always loved the county's geography and been fascinated by its ancient history especially centred around Rathcroghan, and its inspiring Medieval art history. I have a special affinity for King House having performed there a number of times previously, in particular in 1997 when I was commissioned by Boyle Arts Festival to write 'Phantom City', my first combined jazz classical chamber piece, which was written for the wonderfully talented Dermot Dunne and three jazz musicians, one of which was myself! 2022 marks the 25th anniversary of the performance of the premiere of Phantom City in Boyle, and it is very apposite from my point of view to mark that milestone with a new piece for the festival."
Announcing the award, Arts Officer Rhona McGrath says she is "looking forward to working with Ronan Guilfoyle, the musicians, Boyle Arts Festival and Caroline Wynne, project manager especially in this milestone year of the return of a fully programmed festival after the pandemic. Roscommon County Council is continually investing in King House as a highly valuable and important performance venue and visitor experience which also offers an array of fascinating exhibitions for locals and visitors to our wonderful county." Rhona Mc Grath went on to say, "The Main Salon and the Grand Piano are the heart and soul of King House and fittingly all corridors lead there which gives a wonderful audience and visitor experience. The assessment panel were impressed with Ronan's proposal to use the combination of piano, clarinet, and guitar to bring out the different qualities of Roscommon's landscape as well as evoking the mysterious, yet vibrant ancient history of the county, all of which create a thematic line through which the listener can make the connections between time and place."
Roscommon County Council actively promotes and develops high quality, innovative arts activities and events across the county with many collaborative initiatives and programmes. Endeavouring to create multiple opportunities for arts practitioners and for audiences, whether local or visiting, the ethos of the King House Piano Commission is to celebrate the history and heritage of the county through uplifting, exceptional music, reflecting the lives of Roscommon people. For information on supports for the arts, please log onto www.roscommoncoco.ie and for information on visitor attractions and events, log onto www.visitroscommon.ie.
The Premiere will be at a concert on Monday 18th July at King House Boyle as part of Boyle Arts Festival (14th – 23rd July 2022).

Image by Shane Forsythe, museum curator