News
Recognition for Boyle residents business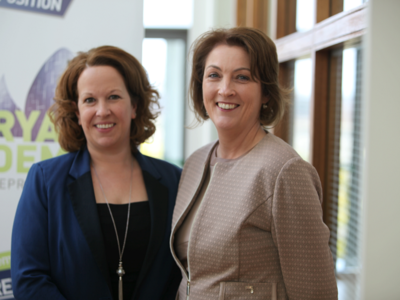 Greatmeadow resident Aislinn Enwright and her business partner Dervilla O'Brien from HealthBridge Technology are among 11 start-ups that have been accepted in to the DCU Ryan Academy 13-week Female High Fliers Programme accelerator to hone their skills, achieve scale and create employment.
The company operates Boyle and Dublin.
The programme, which was launched last year, proved to be a major success and received more than 135 high-quality applications from female-led businesses, which were whittled down to 18 participants from 12 companies.
Starting on 21 April, the 11 start-ups selected cover a wide variety of different sectors, with examples including Feels Right, a reward and recognition SAAS platform that works with companies to improve and enhance their health and wellness offering to employees; Mint Tek, which aims to help makers, developers and inventors by giving them an easy choice of affordable printed circuit boards, and Unipupil, which connects international students and agents with international educational institutions around the world.
Once the 11 start-ups have completed the 13-week Female High Fliers Programme in July, they will take part in a showcase event day at which each company will pitch to a network of investors, mentors and corporates.
(Pic via Siliconrepublic.com)