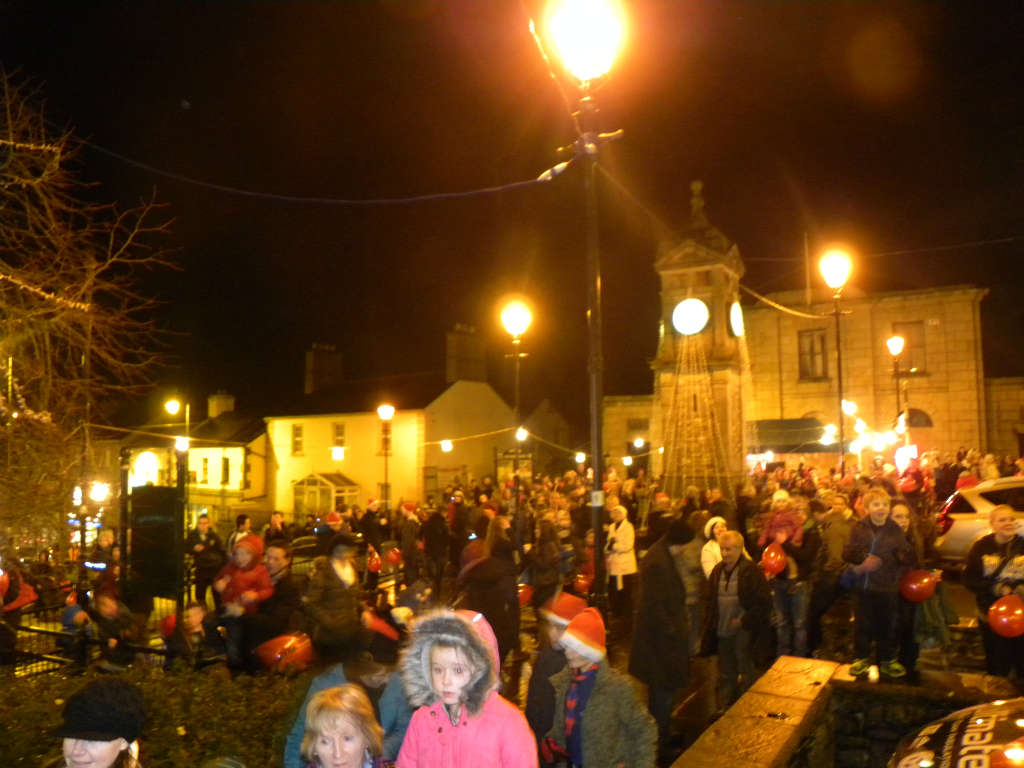 The weather is getting the better of Santa and he has informed us of some new arragements for tonight.
He will meet everyone at the Credit Union offices at 6pm before heading to King House to view the  Markets.
Santa hopes to switch on the Boyle Christmas lights at the Credit Union offices.
At this stage there will not be a ceremony on the Crescent.
The switching on of the lights, Santas visit and the Outdoor Markets is always a great evening out in Boyle to which everyone is invited.