Events
Zombie outbreak at King House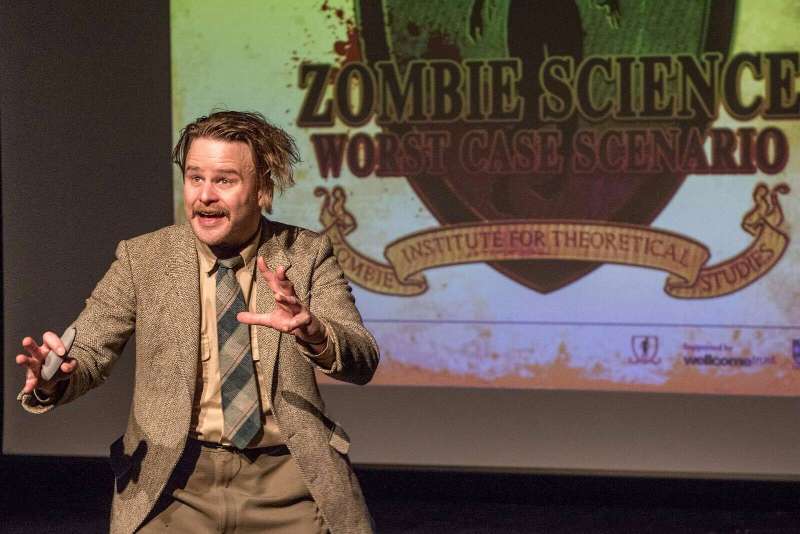 "Zombie Science: Worst Case Scenario" will be held in King House on Wednesday 15th November.
Held as part of Sligo Science Festival, the event commences at 7pm.
It is open to all over 13 and is a free event.
To guarantee a seat – email [email protected] or call into King House.
Zombie Science: Worst Case Scenario is a spoof tutorial on the real science behind a Zombie epidemic.
The tutorial puts the audience at the heart of a hypothetical Zombieism outbreak and teaches them what to do when the inevitable Zombie pandemic occurs.
The tutorial features a multi-media presentation, practical demonstrations and audience participation.