Events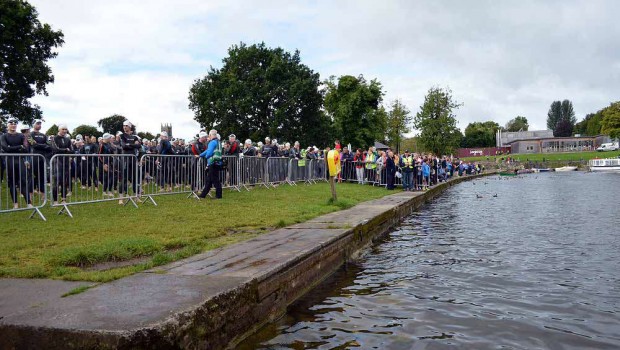 Published on September 6th, 2014 | by BoyleToday.com
2014 Lough Key Tri Sunday
The Waterways Ireland Lough Key Sprint Triathlon 2014, one of the biggest sports events locally as regards numbers competing will take place this Sunday 7th.
The event, organised by the local Lough Key Triathlon Club, will take place on Sunday 7th September and is a three leg triathlon taking in a 750m swim out to Castle Island and back, a 23km cycle around the lake followed by a scenic 5km run within the confines of the park itself.
Last years event sold out in record time with over 500 competitors taking to the water. The race itself attracted a number of top International competitors and was won by Kevin Thornton, a pro-level triathlete from Galway who went on the place 6th at the ITU World Triathlon Grand Final in London 6 days later.
Carrick man Kenny Murtagh takes over as Race Director from Boyle's Finbarr Feely and he was quick to compliment Finbarr on the work he has done in establishing the event on the national stage since it was first run in 2008.
'Finbarr, with the aid of his hard working committee, has Lough Key Triathlon now firmly established as one of the 'go to' events on the Irish race calendar for most Irish triathletes. He has achieved this by creating an atmosphere where the ordinary beginner triathlete can race alongside top level internationals in a safe and beautifully scenic location. This is what makes Lough Key special and why so many people return year after year.'
'This year, we have formed another very hard working committee who have been busy behind the scenes putting together, what we hope will be, another top class event for the area.'
Lough Key Triathlon club is one of the fastest growing local sports clubs in the Boyle / Carrick-on-Shannon area and now boasts a membership of over 100. Set up in 2004 with a view to promoting the sport of triathlon, the club has earned a reputation of hosting one of the highlights of the triathlon calendar.
The triathlon will start at 10.30am at the shore of Lough Key and local support will be much appreciated by the participants. The front runners would be expected to complete the course in just over an hour and a large turnout of spectators is expected on the day itself also.
Full information including how to enter is available from the club website www.loughkeytri.com