Events
D.I.L. registration 'hub' in Boyle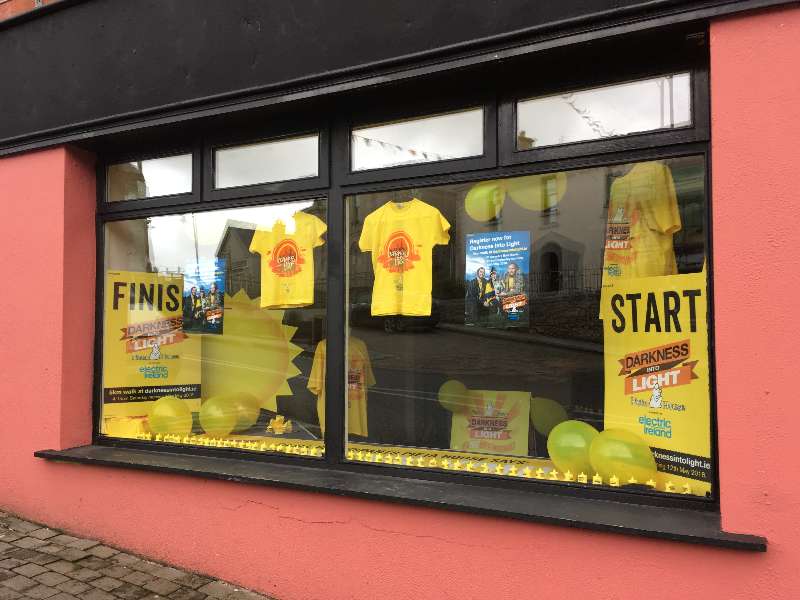 Boyle Darkness into Light are proud to now have a venue to host our Registration events.
Our pop up "hub" is located in the unit right next door to Betterbuys. We will be open this Friday and Saturday toa ssist you in registering for next weekend's walk.
Opening Hours
Thursday: 12-4pm
Friday: 12-4pm
Saturday: 12-4pm
To ensure you receive your t-shirt before the walk it is recommend that you REGISTER before Friday.
Registering after May 4th does not guarantee you will receive your t-shirt this year as that is the official cut off point
There will also be a cash registration for those not using a card.
Boyle Darkness into Light walk takes place at 4.15am on Saturday May 12th.