News
Boyle man is guest speaker at remote working event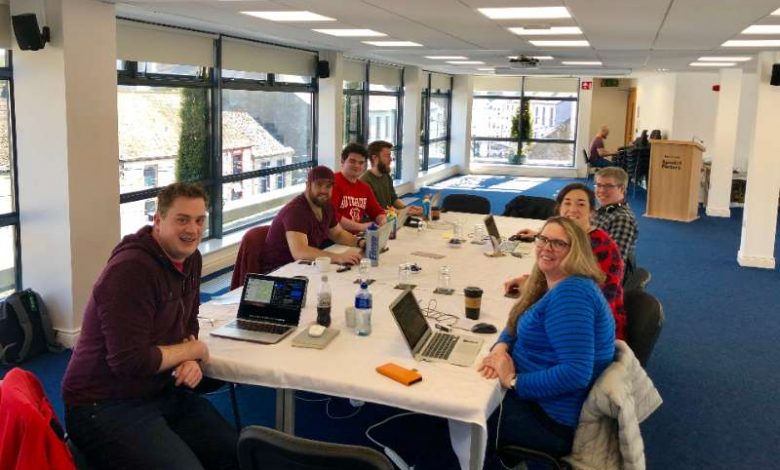 Boyle man Enda Regan will be the guest speaker tonight Tuesday at the 'Grow Remote' evening in Roscommon.
Enda is Team Lead at online company Shopify and he will be discussing his experience of working remotely with the company.
If you work remotely or are thinking about it, then this event is an opportunity to get an understanding of remote working and the Grow Remote Network "We Make Remote Work Local". Remote jobs and local opportunities available will be discussed at this event.
Guest speakers include Enda and Dee Coakley and Tracy Keogh from Grow Remote who will also discuss the network and local opportunities.
Refreshments will be served.
Venue: Roscommon Arts Centre, Roscommon Town. Eircode: F42 YX61 from 7.30pm – 9pm
The event is hosted by Roscommon Local Enterprise Office.
(Boyletoday.com photograph shows Enda and some of his Shopify colleagues at a remote workday in the Spool Factory)