News
A double Boyle connection on new animated feature film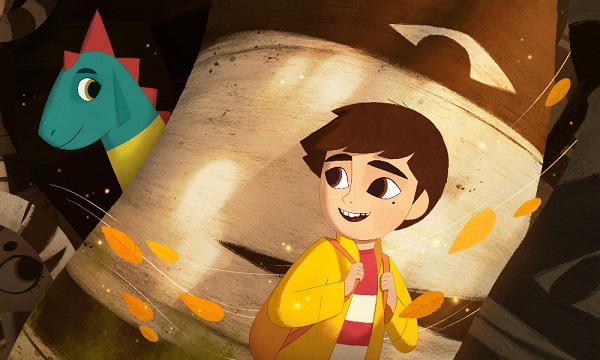 A new Irish animated feature film will have a double Boyle connection.
'My Father's Dragon' is being billed as Kilkenny based animation company Cartoon Saloon's 'most ambitious film to date'.
It will see Boyle man Chris O'Dowd lend his voice to the animation of the film, which is being produced by Cartoon Saloon – co founded by another famous Boyle son – Paul Young.
The cast will include Chris, Whoopi Goldberg, Ian McShane, Alan Cumming and many more famous names.
Directed by Nora Twomey, it's inspired by the Newbery honoured book of the same title by Ruth Stiles Gannett and follows a young boy who runs away to an island to rescue and befriend a baby dragon.
The film tells the story of Elmer who is struggling to cope after a move to the city with his mother, and runs away in search of Wild Island and a young dragon who waits to be rescued. Elmer's adventures introduce him to ferocious beasts, a mysterious island and the friendship of a lifetime.
Cartoon Saloon's Nora Twomey said, "Our actors, animators and artists at Cartoon Saloon have worked together to craft this film, inspired by Ruth Stiles Gannett's amazing book. We were drawn together by a desire to tell a very special tale of friendship, adventure, and true bravery.
"I fell in love with storytelling as a child and Netflix excels at celebrating all kinds of stories, through different styles and distinct voices. This has given me the opportunity to look through a beautiful lens and I am excited to share what I see with our audience around the world."
The feature-length film will be produced by Mockingbird Pictures and Cartoon Saloon, and released by Netflix via its international streaming platform.