News
Boyle's famous son's take to the stage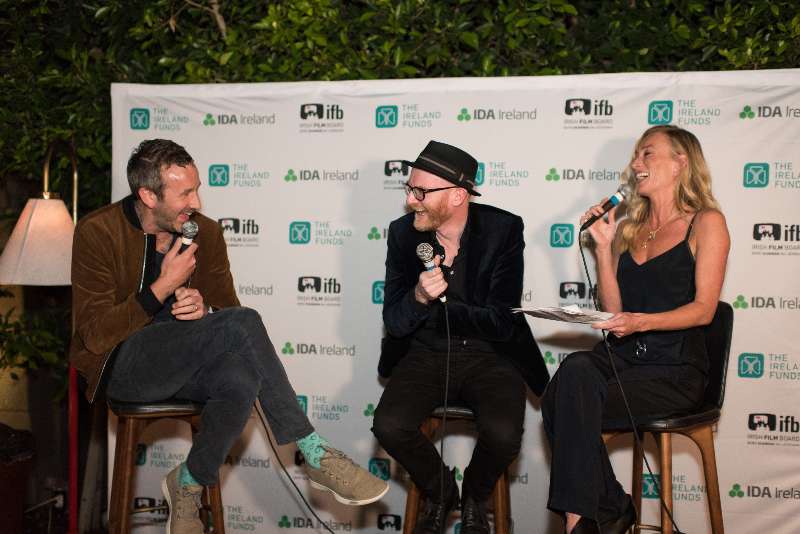 Boyle's two famous son's Chris O'Dowd and Paul Young have spoken of their youth in Boyle during an Ireland Fund event in Hollywood.
In a discussion with host Victoria Smurfit, Chris joked:
"Lacrosse – we played lacrosse together."
"In the tennis courts. Everybody thought we were great," Young corroborated.
"Paul was in the corner drawing, I was telling jokes as he was drawing," O'Dowd continued.
Website Irishcentral.com also report that "Moone Boy himself O'Dowd is a Boyle, Co Roscommon native. While its a cliché to say that all Irish people know each other, in this case, O'Dowd's childhood friend is someone with whom he also shares the international spotlight."
"Fellow county man Paul Young of the world-renowned animation house, Cartoon Saloon joined Smurfit and O'Dowd for a discussion on Ireland's contribution to the movie industry."
You can read the Irishcentral.com story here
(pic credit: Elaine Lee Photography courtesy Irishcentral.com)