Events
All the Kings Horses in Crossna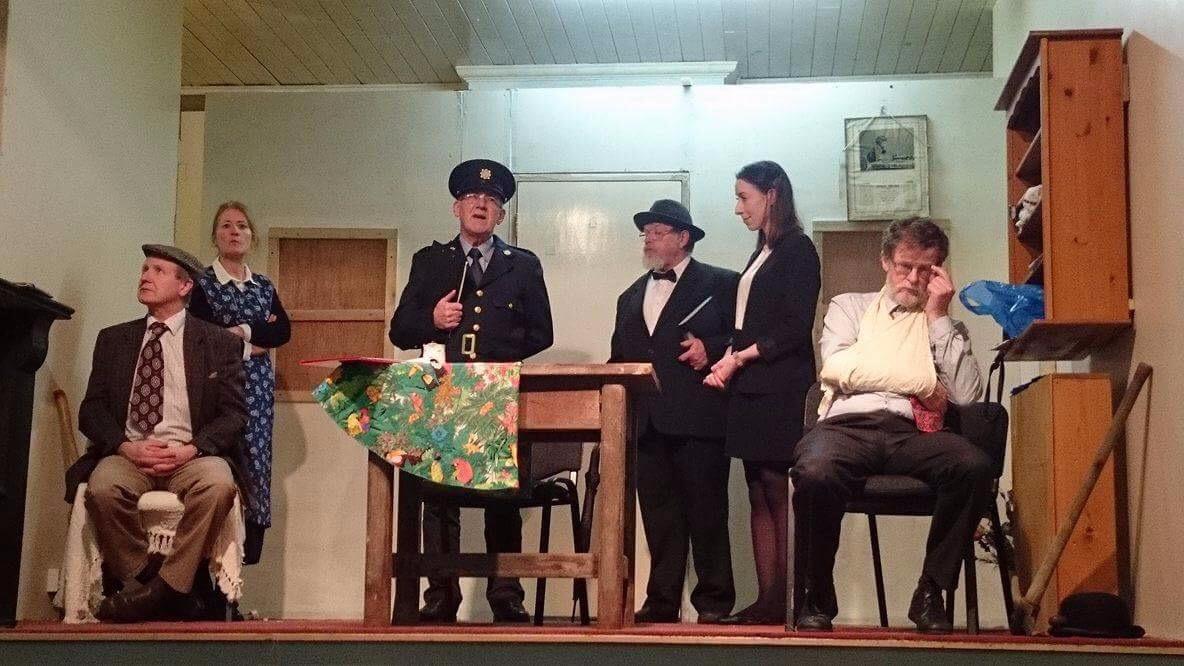 Crossna Players present All The Kings Horses on Friday and Saturday 10th and 11th of February in Cleen Hall, Knockvicar at 8.30pm.
All The Kings Horses is a story of an optimistic elderly lady (Majella Sweeny) hoping to unite in friendship her 2 nephews – the faithful Irish Republican Michael (Toirleach Bruen) and his northern Loyalist cousin Willie (John King) in perfecting harmony!
When Crossna Players picked the play there was more harmony up North!
Presiding over this unification(!!) is solicitor Mr. Applebloom (John James Tobin).
Siding with Michael is the young Journalist Gerry (Martin Burke!) and helping Willie is the young Solicitor Mary (Aoife Roddy).
Meanwhile presiding over all is the energetic housekeeper Julia (Geraldine McMorrow).
As can happen between strangers, love grows and so does the opposite!
Sergeant Reilly (Micheal Duignan) tries to calm things down.
Fr. Kelly (Tommy Simon) does not calm things!
Although there is live drama unfolding in Belfast now, maybe this play gives some insight to the permanent love/hate affair on this Island.
Presiding over all this chaos, as usual, director Albert Noone
It's a comedy in 3 acts. It's no Joke!