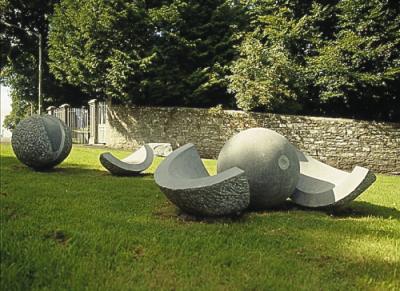 This year, an exciting range of children's and adults workshops have been organised for Boyle Arts Festival. For children and teens there will be Drama & Theatre workshops for ages 4 to 7 and 8 to 12 years, in Abbey Community College, followed by a one day Teens Theatre Masterclass, all with Drama Works Ireland.
(Story by Brendan McGee)
 If there are any 7 to 14 year olds out there, who would like to learn to sing 'Glee' style, then Singskool with Róisín Egan is for you.
 Creating Art with Susan Boyle is a workshop, focusing on paper sculpture, glass and silk painting and an introduction to watercolours. This is a one day workshop for 5 to 7 years and ages 10+. Please see our separate Children's Workshop programme for details and call into the office to avail of special discounts, when enrolling two or more children!
 For adults, on Saturday July 26th there will be all day Writing Workshop in the Enterprise Centre. Marking the 2nd Gathering of Roscommon Writers, look out for poetry with Geraldine Finn and Joan O'Reilly along with Flash Fiction by John Mulligan in the morning, followed by Poetry with Michael O'Dea, Short Fiction with Rose Byrne and Screenwriting with Laurence Henson during the afternoon session.
Sunday, July 27th will see 'Catching Poems' a poetry Workshop with Ross Donlon in the Enterprise Centre from 2pm to 4pm. Ross has taught numerous workshops in Australia and England and he asks all participants to bring an object of significance, to be the subject of a poem.
 Don't miss the Singer's Workshop with Len Graham in Dodd's Crescent bar on July 31st and Frances Crowe's weaving workshop in Abbey College on August 2nd.
 For full details of all the workshops, please see our Festival programme or go to www.boylearts.com and follow the link to 'workshops' under the 'Festival' heading. Please note that advance booking is required for all workshops.
 For more information, call in to The Festival office, situated next door to Marian's, on Bridge St. The office is open every day (excluding Sundays) from now until August 2nd. For more information and our full programme go to www.boylearts.com  Tel. 071 9663085. Email [email protected] or find us on Facebook.
 Boyle Arts Festival is supported by the Arts Council and Fáilte Ireland.