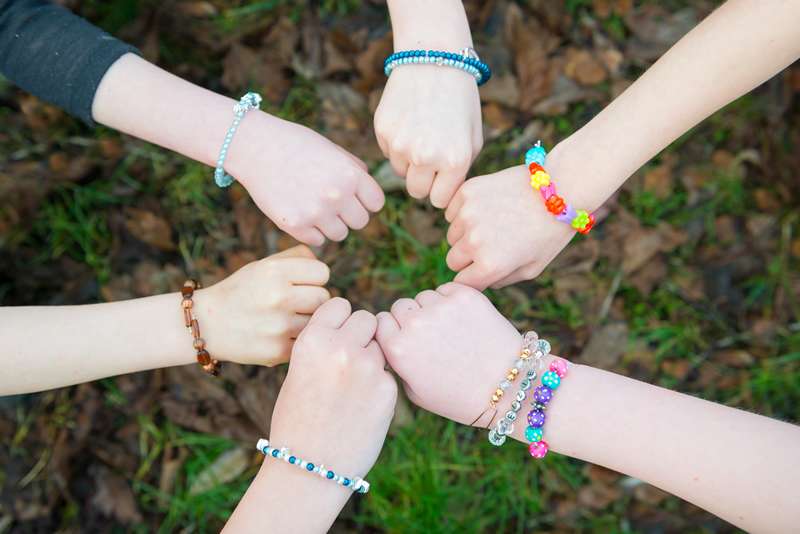 An exciting range of children's and adults workshops have been organised for the 30th annual Boyle Arts Festival, which will run from July 18th to 27th.
First up on Sat. July 20th ,  Slime Lab with Planet Science is for 6 to 13 year olds and is an hour long session that will include experiments in how to make Slime, Slime monsters, Slime falls, Slime bubbles, Exothermic Reactions & Coke Geysers. Planet Science allows children to explore different topics in Science. Children will gain hands on scientific experience exploring topics that include but are not limited to Chemistry, Physics, Biology & Geology. Children will have the unique experience of learning from a Scientist with a Doctorate in Biochemistry and a BSc. (Hons) in Pharmacology.
The Singskool Summer Camp is an extremely popular early childhood music programme, designed to put the FUN back into the fundamentals of music. Interactive classes will have your little one singing, playing instruments, conducting, composing, dancing and exploring early music literacy and performing.
'Beat Buddy Babies' is 3 separate workshops for children aged 6months to under 3, on July 22nd, 24th and 26th. 10:30 to 11am.
For booking and more information please visit www.singskool.com Enquiries 086 395 6389
There will be a five day Hip Hop Workshop with Triona Mulryan from July 22nd to 26th, suitable for ages 3 to 14. Triona is a teacher at the Peelo School of Dance in Roscommon and she will be offering a workshop in commercial hip hop, with a chance to learn dance routines to all the top charting songs.
For all budding fashionistas, Hullabaloo will run a five day Fashion Camp for 10 to 14 year olds. Design jewellery & clothes, learn how to make a flower crown, tie-dye a t-shirt, create your own designer bag and much more. Finish camp with at least 7 new fashion items & your summer holiday wardrobe sorted!
Also look out for a five day mixed craft workshop for 6 to 12 year olds with Hullabaloo Learn lots of different crafty skills, designing t-shirts, painting pottery, making slime, decoupaging plant pots, using foam, clay, upcycling & much more. Pre booking is essential. Email [email protected] or call 0864094164
All Children's workshops will take place in Abbey Community College.
Also look out for children's films, treasure hunts and storytelling with Maria Tivnan.
In the workshop programme for adults, award winning poet Jane Clark will lead a workshop on what makes a good poem. Participants are asked to bring along two good poems, one by another poet and one of their own. Writers will go away with new work and ways of improving their work. July 20th in The spool Factory.
Author, Eoin McNamee will discuss 'Writing & Perception – seeing the world as a writer' in The Spool Factory, also on July 20th.
The Traditional Singing Workshop in Dodd's Crescent Bar on July 25th will be hosted by Aoife Murray, who has been recognized as one of Ireland's finest exponents of traditional music and song. Her enchanting voice never fails to captivate an audience. She holds many All-Ireland titles and awards in both Irish and English Traditional singing. This workshop includes free entry to Singer's Night, afterwards.
Do you love singing in the shower? Why not try singing in a group? Learn some new songs by ear and sing some old favourites with a little bit of harmony in this one-off Sing Together play-shop facilitated by Sarah Garden. All voices welcome. No experience necessary and smiles guaranteed. 'Sing Together' with Sarah Garden will take place in Galilee Spirituality Centre, on July 27th.
Finola McFadden will conduct a 'Flower of Life' Workshop for adults and children in Ardcarne Garden centre on July 27th.
Connect with yourself and your child in the Flower of Life Workshop. Here you will learn to create The Flower Of Life structure and from this structure, you and your child will unleash your creativity, feel centred, calm, and full of joy. Materials included. No experience necessary.
Please note that advance booking is required for all workshops. Please email [email protected]
For more information please visit www.boylearts.com or find us on Facebook,
Boyle Arts Festival acknowledges the support of the Arts Council, Fáilte Ireland, Roscommon Leader Partnership, Local businesses and Roscommon Co. Council.