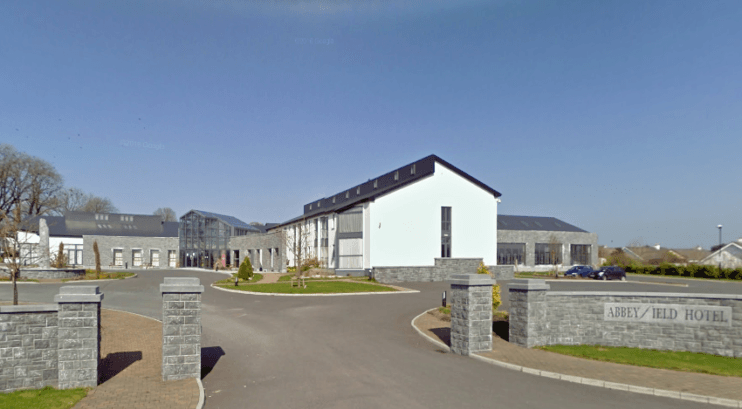 Fianna Fáil TD for Roscommon/Galway Eugene Murphy has called for a Ballaghaderreen GP to be excused from taking on additional patients under the HSE's Primary Care Reimbursement Scheme.
Deputy Murphy raised the issue in the Dáil recently pointing out that the Ballaghaderreen based GPs practice is operating at full capacity and there is now a three day waiting list at his surgery.
"Recent protests have highlighted the ongoing pressure being placed on GPs throughout the country and this particular GP in my constituency is unfortunately not unique.
This GP practice is operating at full capacity. There is now a three day waiting list for his surgery and his existing patients are very frustrated. However despite this a number of additional patients have been assigned to him by the PCRS.
His practice nurse is on leave and his efforts to source a full-time nurse have not been successful. As a single handed GP who also looks after patients in the EROC centre in Ballaghaderreen I feel that he should be excluded from patient appointments to his panel. This GP has been asked to take on new patients on a regular basis over the past two years due to a number of issues including Brexit, patients relocating to the West and people coming back to the area to work. There was already extraordinary pressure on this GP prior to the arrival of patients from Syria and the EROC centre yet despite the promises by the Government and Department of Health no new resources or funding were allocated to the Ballaghaderreen area to support existing health services and now we can see the fall out of this," said Deputy Murphy.
"If this GP takes additional patients they will more than likely end up being assigned to another GP after 6 months which would be frustrating for the patients themselves.
I would urge you to review the situation and exclude this GP from panel appointments going forward," continued Deputy Murphy.
The Fianna Fáil TD said that the GP was asked to take on a family coming from direct provision in Mosney centre last year and while this placed an even greater burden on the surgery he accepted the patients. "There were already pressures on the surgery before the arrival of patients from Syria but he did provide a service to these vulnerable patients as in his own words 'it was the proper and Christian thing to do'- the amount of goodwill this GP has shown is extraordinary, "said Deputy Murphy.
Minister Jim Daly noted that the HSE was aware that the surgeries in Ballaghaderreen were under pressure but he said the HSE has not been made aware of any particular difficulties in that regard.
Deputy Murphy disputed this and noted that the GP in question had in fact made contact with the PCRS and made the HSE aware of the situation.
"These are exceptional circumstances- Ballaghaderreen is a town which welcomed less fortunate people with open arms but we were quite clearly told at the time if extra support was needed in the health or education area it would be forthcoming- if an EROC centre is based in an area we must give extra services to that locality- we should make a special case for towns such as Ballaghaderreen and GPS in such towns – who can't cope with the numbers- that's the bottom line," concluded Deputy Murphy.