News
'Best St. Patrick's Day Parade in years' held in Boyle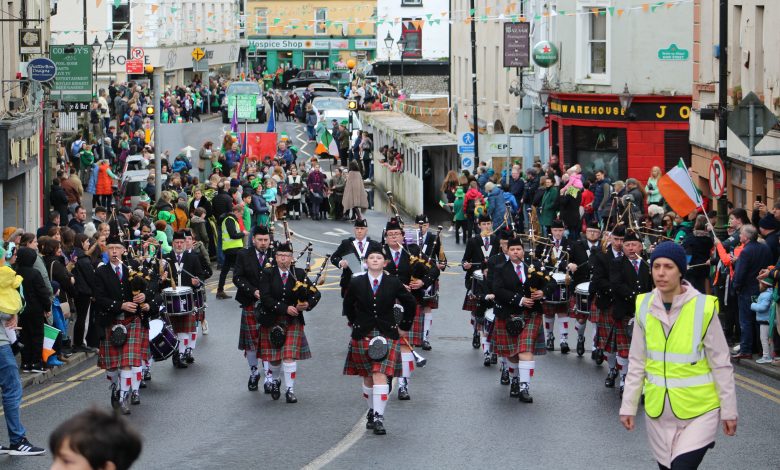 The weather held fine and a large and appreciative crowd came out for the annual St. Patrick's Day parade in Boyle on Friday.
Well done to the volunteers who organised what has been described as 'one of the best parades in years' by many.
Large crowds lined the route with many remaining on to hear the young musicians from Music Generation Roscommon perform from the reviewing stand in it's new location on the Crescent.
The winners of the various catagories were as follows:
1st prize €500 and cup – Boyle Ladybirds and Brownies
Runner up €200- Boyle Scouts
U16 winner €200 and cup – Boyle Celtic
U16 runner up €100- Victoria Walker Dance
Best shop window -Marians
Vintage Vehicle – Langans
Best costume €50 – Martin Hanmore
You can view full photographic coverage of the event on our Facebook page and you can still show your appreciation of the event by donating to the parade here