News
Boyle Bank of Ireland branch to remain open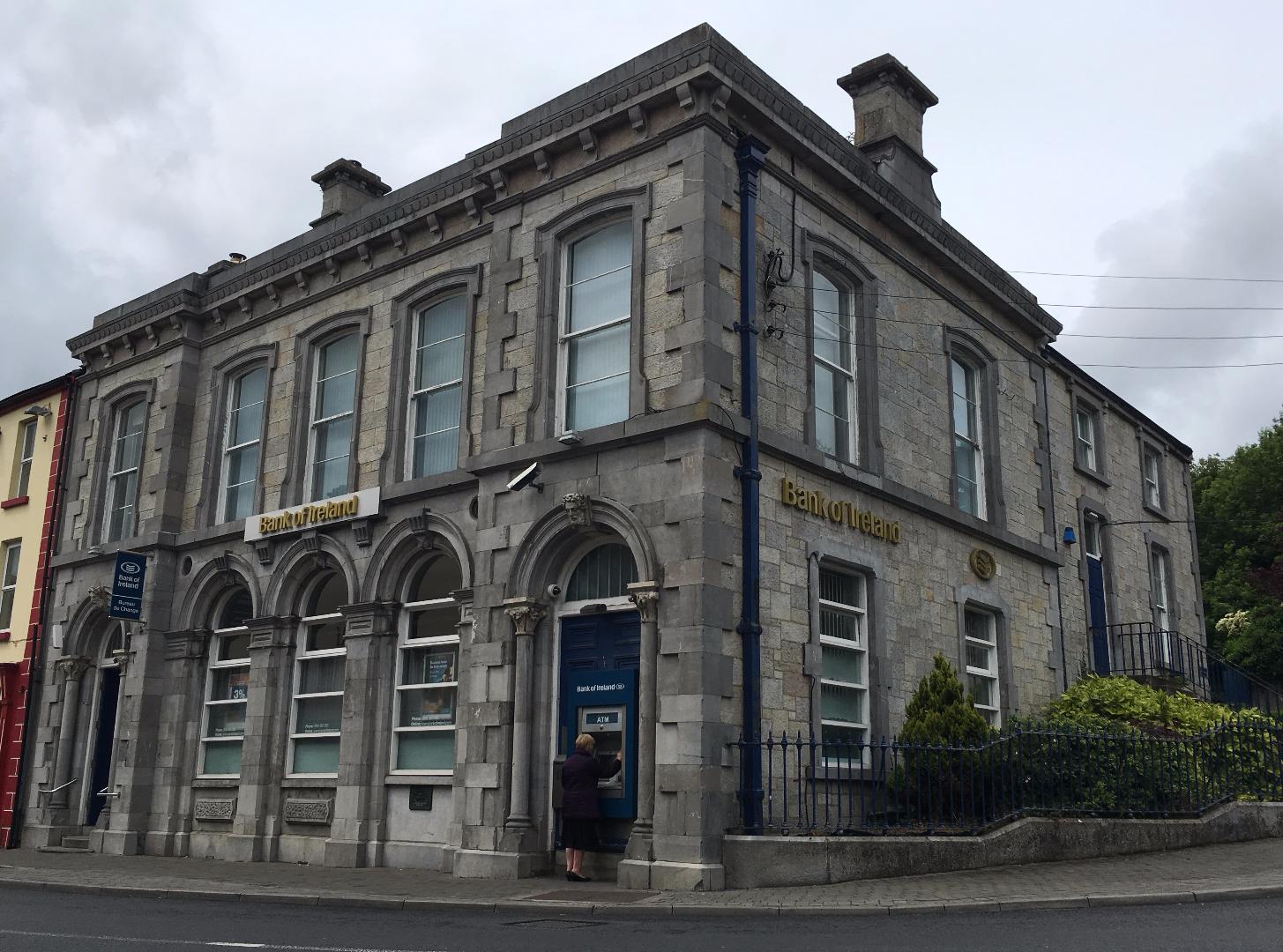 Boyle's Bank of Ireland is among 161 branches of the company nationwide that will remain open as normal during the current Coronavirus crisis.
The company has said that 101 other branches will close from today Tuesday during the pandemic.
In addition to Boyle, Castlerea, Ballaghaderren, Roscommon and Carrick on Shannon branches will also remain open.
Strokestown, Elphin and Drumshanbo branches will close temporarily.
According to the company: "The changes to our branch network in the Republic of Ireland is to ensure our resources are focused on services most in demand during the coronavirus pandemic. The changes also reflect a reduction in footfall at branches as more people remain at home".
"161 branches nationwide will be open as normal. The majority (148) will provide a full service to customers – including counter services for cash, coin and cheques services. The remainder (13) are Advice and Self Service locations, which do not provide a counter service. While 101 locations will temporarily close during the pandemic, all Bank of Ireland branches will continue to provide ATM services".
"During the pandemic the Bank has seen a reduction in footfall in branches, predominantly at Advice and Self Service locations. These changes will allow colleagues from temporarily closed branches to support our larger branches and our contact centres in managing the increased volume of customers requiring COVID-19 support".
"These changes also refocus our branch network to our larger locations, which will help us support social distancing. This is extremely important for our customers and colleagues, whose safety and wellbeing is our top priority".
"Open branches will continue the provision of prioritised services for over 65's and carers (10am – 11am, Mon – Friday)", the statement concluded.