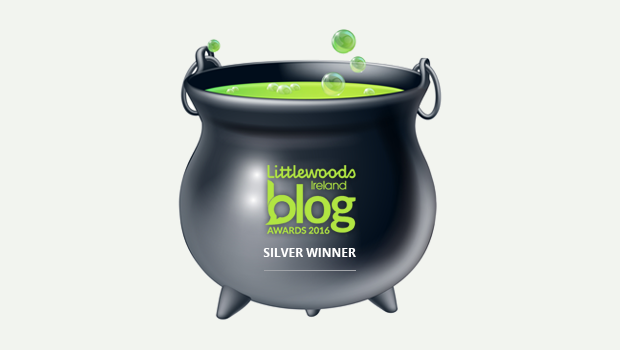 Local Covid closure raises concern
As predicted, the Covid crisis has led to a number of businesses nationwide having to close their doors, due to staff contracting the disease or staff members being a close contact of someone who has Covid. Here in Boyle, a number of businesses have closed for a period of time or shortened their working day, which is understandable in the current situation. One such business is the Bank of Ireland branch in the town. Like about 10 other branches of the bank nationwide, the Boyle branch was closed on Tuesday and Wednesday of this week "due to an increase in self-isolation associated with COVID-19" according to the company. News of the closure drew a lot of comment on our social media platforms with one viewer wondering "If BoI believe Boyle can exist without branch services for this length of time (since prior to Christmas), it doesn't bode well for retaining the Branch in the next phase of branch closures whenever that review takes place". Another suggested it could act as "a trial run". While everyone understands the genuine reason for the closure of this important facility, the fact that bank customers could go to the branch in Carrick and that Boyle Post Office can now accept BoI deposits and withdrawals, could give backing to the comments of our viewers. Will management in Dublin see that Boyle survived without a psychical bank for close on two weeks and take this into consideration when deciding what branch gets the chop in the inevitable next round of rationalization?
Large variance in property prices in Boyle
A glance at the Property Price Register shows that 97 residential properties sold in the Boyle area between January and December 2021. The highest price paid was €512,500 in August for a "second hand dwelling house/apartment" on the outskirts of the town, while the lowest transaction was for €7,250 in May for a "second hand dwelling house/apartment" in Croghan. Closer to Boyle, the lowest transactions were for €20,000 each. One was in May for a "second hand dwelling house/apartment in Mockmoyne, Green Street, Boyle and another in June for a "second hand dwelling house/apartment" in Doon. The Register is compiled from data which is filed, for stamp duty purposes, with the Revenue Commissioners.
12 Days of Christmas showcased great local talent
During the Christmas break, a series of songs and tunes local to North Roscommon were published online and on Boyletoday Facebook page. Funded by Roscommon County Council and the Department of Tourism, Culture, Arts, Gaeltacht, Sport and Media under the Local Live Performance Programming Scheme, the aptly named "12 Tunes of Christmas – Day" proved most popular with viewers and brightened up the dark days post Christmas. The majority of the musician filming took place in and around Boyle during the fine weather of last summer and showed the area and the wealth of talent that live here in all it's glory. Well done to everyone involved in this project.
One street in Boyle is bucking a national trend
Tuesday evening's episode of 'Eco Eye' on RTE 1 television made interesting viewing. In this new series of the popular programme, presenter Duncan Stewart investigates the relentless demise of Irish towns and asks what is being done now to reverse their decline. In Tuesday's episode, he visited Sligo where we were informed there is only one resident living on the town's O'Connell Street. It would seem Sligo is facing the same problem as that of a number of towns around Ireland – depopulation of the town centre. But here in Boyle we are thankfully witnessing a reversal of this trend – certainly on one particular street. St Patrick Street in Boyle has seen approximately 12 people take up residence there in the last year or so in newly renovated houses and some have young families, which is most encouraging. One would hope that what is happening on St. Patrick Street can be replicated along Main Street and Bridge Street, where there are currently only a handful of residents, but a large number of vacant properties. Along with the public realm enhancement work that is ongoing and planned in the lower end of town, enticing people to live in the centre of Boyle is crucial to the town's regeneration.
If you missed the Eco Eye episode you can view it here
Three vaccination clinics in our midst
In Boyle we are lucky to be well located geographically to avail of vaccination clinics in Carrick, Sligo or Roscommon. We also have had efficient clinics run in the various medical practices in the town, resulting in the Boyle LEA being one of the most vaccinated LEA's in the county. On Tuesday next January 11th, there will be another opportunity to get vaccinated in Boyle when Natural Options Pharmacy will hold a Covid vaccination clinic for those age 30 or over. Please bring your PPS number and photo ID on the day and continue the great trend that is saving so many from serious illness as a result of Covid-19.
And finally….!
Four characters, Bert, Alf, Ronnie and Jim were having their usual Sunday night couple of pints in the local pub, and the conversation dries up.
"Here" says Bert, "Let's have a little quiz between ourselves; I bet you can't name a fish with the letter K in it…. I'll go first – Pike."
Alf pipes up, "Stickleback."
Ronnie has a think for a couple of seconds, "Got it, Pollock."
It's now the notoriously dense Jim's turn, "Kilmarnock!" he blurts out. Much chuckling and table slapping follows, "You silly fool, Kilmarnock isn't a fish!"
Jim, deadpan, replies, "Indeed it is, it's a plaice in Scotland."