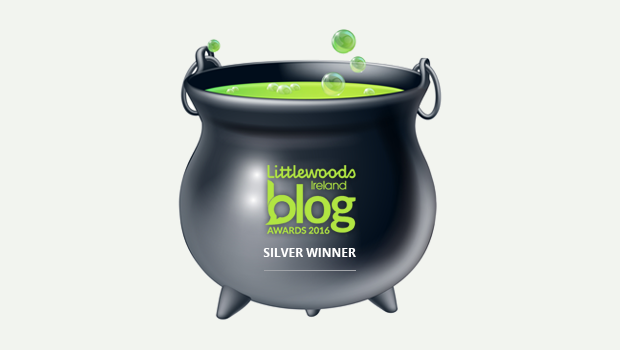 Should we designate an area for food trucks in Boyle?
Food trucks are becoming part of life in every small town around Ireland. In Strandhill they have an area segregated for the four or five food trucks that now grace the area and are seemingly busy all the time. In fact such is the popularity of this form of enterprise, that RTE now have a TV programme called 'Paul Flynn's Favourite Food Trucks'. Strangely, we do not have any food trucks in Boyle. One or two came and went but surely there is an opening for others, especially during the summer season and also on weekends during winter. Maybe an area could be designated in the soon to be revamped Royal car park for food trucks……
Local lady shines on our TV screens
Well done to local lady and musician Maggie Carty who was a presenter last weekend on TG4's 'Fleadh 2022'. Maggie is currently living in Melbourne. where she is a producer for Australian TV, but came home for the summer to join the TG4 presenting team for the Fleadh. Maggie is daughter of well known musician John Carty whose band 'At The Racket' also performed on 'Fleadh 2022' on TG4 on Saturday night.
And congratulations also to John McGrath from Killaraght who came 2nd in the All Ireland U12 Bodhran competition at the Fleadh. John's brother Colin accompanied him on the tin whistle.
Bank changes are not always welcome
Public outrage over the now reversed decision by AIB to make a number of branches nationwide go 'cashless' seems to have now subsided.  The idea was a ridiculous one in the first place and how management ever thought it would get the plan past the public is beyond comprehension. If you told a person 30 years ago that we could have a bank that would be 'cashless' they would think you were off your rocker!! But that is what was suggested, and with thanks to the power of the people and Government intervention, the idea was scrapped – for now at least.
Many years ago in Boyle we had a number of banks – AIB, National Irish, Bank of Ireland and a Credit Union. Now only Bank of Ireland and the Credit Union exist, with Bank of Ireland operating with far less staff than heretofore as a result of the company's push to get as many customers online. Banks all over the country seem to be driving people away from branches by reducing in person services and having as little personal interaction as possible with the customer. But what Banks seem to forget is that not everyone wants to go online and in rural Ireland there are still many people who still prefer to deal in cash and actually enjoy talking to a friendly staff member when they want to transact business. Banks and financial institutions need to remember this and we as a society in rural Ireland need to continue to fight any suggestion to downgrade the services our Banks offer.
Why the Royal is not a hotel
When we publish a photograph of the regeneration of the Royal Building in Boyle, you can be assured of the comments that will follow – 'Boyle needs a hotel' and 'why was the Royal not kept as a hotel?'. Let's look at a few facts in this discussion. The Royal was once a thriving hotel but due to a number of factors it ceased trading. It lay idle for years, started to decay, went on the market and no one bought it, until Roscommon Co Co were persuaded to step up to the mark and purchase the derelict building, like they did with King House when it was going to be knocked and turned into a car park. There were plenty of opportunities for investors to buy the Royal and keep it as a hotel but that did not happen, mainly due to the fact that it was not a commercially viable venture. Remember, the Royal needed major refurbishment and sits on a flood plain, so the cost involved (if funding was available) to get it to an acceptable standard most likely deterred anyone from turning it into a hotel. The other option was to let it rot away or have it knocked and if that happened we would have lost one of the most historic buildings in the town. Roscommon Co Co were in the position that they could apply for state aid to redevelop the building, which is what happened.
Rest assured, there are people working behind the scenes nearly everyday here in Boyle to ensure the town gets a hotel(s) or additional accommodation and it will happen, but it does take time. Please be patient!
Fire risk warnings issued for this weekend
Our main story on Boyletoday.com yesterday morning highlighted the fire risk warning that remains in place until next Tuesday as a result of the glorious weather we have enjoyed the past week. This warning is of particular importance to this area with Lough Key Forest Park on our doorstep and a large number of visitors forecast to visit the facility this weekend. Two points of note in the fire risk warning state: Forest visitors should not use barbeques and outdoor fires at any stage and vehicles must not be parked at site entrances or impede emergency service access to forest roads. If you are visiting the Park this weekend, please bear both of these in mind. Everyday we see cars drive up to the entrances to the cycle paths, ignoring the signs not to park there and in the process block an entrance to the forest that may need to be used by the emergency services. In most cases, the cars that block these entrances are local. So please be mindful of the fire risks that are currently in place if in Lough Key Forest Park or and other outdoor area this weekend and also please exercise caution if swimming or boating on the lake.
Boyle Summer Show this Sunday
It's nearly show time in Boyle which can only mean one thing – summer is drawing to a close. Traditionally August is the month when many Shows are held all over Ireland. In Boyle, this year's event will take place this Sunday August 14th when the good weather will hopefully continue and help draw large crowds descend on Lynch's field in the Warren. There are many classes and categories for various produce and enthusiasts at the Show which will be the biggest to date and the Committee have been busy organising lots of competitions, pony events, side shows and stalls along with the ever-popular Dog Show, including the All-Ireland Champion Spaniel Competition. There is something for everyone this year at Boyle Summer Show.
Boyle Triathletes have a tough weekend ahead
Good luck to local triathletes Aoife O'Connor, William Little and Paul Little who travel to Youghal in Co. Cork this weekend to undertake a gruelling challenge that most of us can only dream (or have nightmares!) about. Aoife and William will participate on Sunday in the 'Ironman' – a 3.8k swim followed by a 180k cycle and finishing with a 42k full marathon run! William's brother Paul takes part in the Ironman 70.3 on Saturday swimming 1.9k, cycling 90k and then running a half marathon. So as you sit on your sun chair this weekend, taking it easy, spare a thought for Aoife, William and Paul as they push themselves to the limit in East Cork.
And finally….!
A doctor and his wife were having a big argument over breakfast one morning.
As things got heated, the doctor shouted at his wife, "You aren't that good in bed either!" and then he stormed out of the room and went to work.
A couple of hours later he was feeling guilty about what he'd said so he decided to call his wife to apologize.
There was a long delay before she finally answered. "What took you so long to answer?" asked the doctor.
"I was in bed," replied his wife.
"What were you doing in bed at this time of the day?" he asked.
"I was getting a second opinion."