News
Boyle brothers compete in 'Ironman'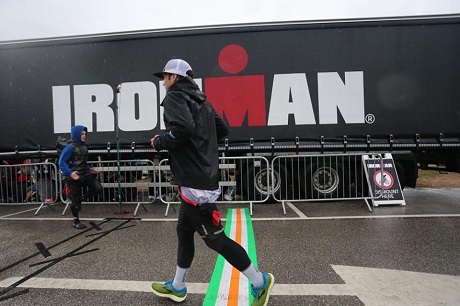 Two Boyle brothers were among the competitors  in Ireland's first ever full distance Ironman event which was held in Cork on Sunday.
Shane and Darragh Greenan are originally from Boyle and sons of Johnny and Betty Greenan.
The two were among 1,837 competitors who planned to undertake the gruelling 3.8k swim, followed by a 180k cycle and finishing with a 42.2k run.
Unfortunately bad weather meant that the organisers had to cancel the swim leg of the event.
But the cycle and full marathon did take place with Shane finishing in a time of 10.32.40 and Darragh finishing in a time of 10.36.04.
Shane's time saw him finish in 211th position overall while Darragh finished in 221st place.
Both brothers are regular long distance Triathletes and participated in the Dun Laoighre 70.3 Ironman last year.
(pic via Ironman Ireland)