Events
Boyle Enterprise Town event tonight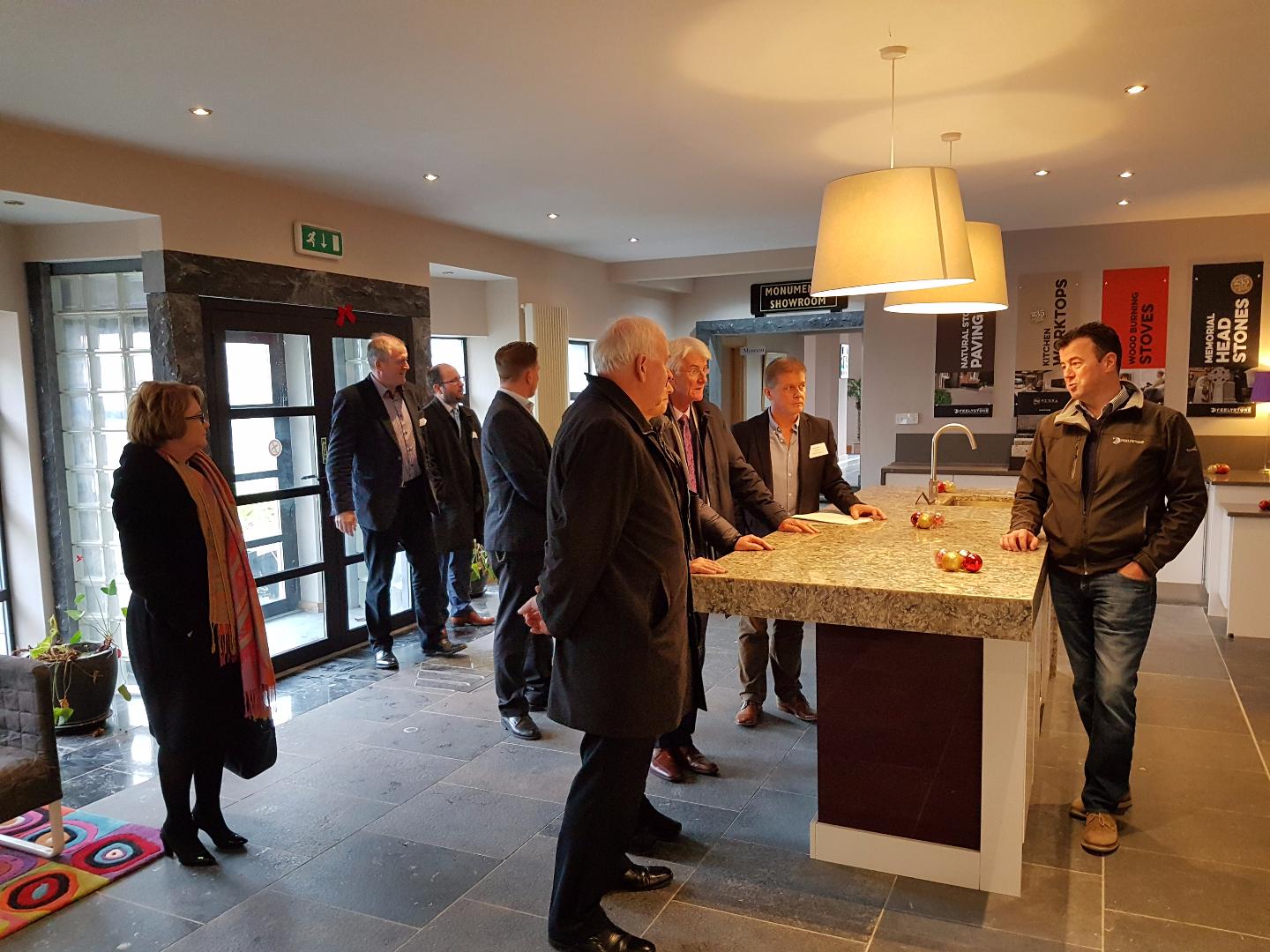 To celebrate Boyle winning the Bank of Ireland Most Enterprising Town award in 2017, the town will play host to an Enterprise and Innovation event in The Spool Factory in Boyle tonight Friday October 6th from 6.30 p.m. to 9.15 p.m.
As part of the evening's events there will be a showcasing of local businesses, clubs and community groups. Special guest on the night will be Entrepreneur, Businessman and Broadcaster Bobby Kerr.
Admission is free for this event. Tea and coffee and light refreshments will be being served by Bank of Ireland.
Proceedings begin with a presentation on 'safety online' by Aidan Lennon, of Digital Arrow followed by a presentation from Colm Duignan of StrongLife Gym. Later at 7.20 p.m. there will be a panel discussion entitled 'The Future of Boyle'.
Speakers at this discussion will be Donal Healy, Marketing Manager, Ireland West Airport; Niall McEvoy, Head of Innovation, Sligo IT; Anne Browne of Roscommon Local Enterprise Office and Neil Stewart, MD of Stewart Fuel Oil Ltd.
The event promises to be a fantastic evening of entertainment, and in addition to the exhibitions from local businesses, a panel discussion on the Future of Boyle and presentations from local schools who are partaking in Bank of Irelands Young Entrepreneurship Programme Bizworlds as well as the launch of the Abbey Community College TY programme.
Earlier this year, Boyle received a most prestigious accolade by winning The Bank of Ireland Most Enterprising Town Award in 2017. The National Enterprising Town Awards aims to assist in the promotion of enterprise across the country by bringing business and community groups together to showcase to a panel of judges, the spirit of enterprise in their local area.
Seamus Newcombe is Head of Bank of Ireland for Roscommon & Leitrim. He congratulated the community of Boyle on winning this year's Enterprise Town award and paid tribute to the community's hard work and dedication: "The Enterprise Town helps communities come together to showcase their produce, crafts and skills, involving communities."
"It's difficult sometimes for people to appreciate the products and services on offer in their own community. The Enterprise Town showcases what your own town, neighbours and friends have to offer.
"Business is what feeds our families. Often people working outside their own area often don't know what is going on. There are lots of 'cottage industries' in Boyle and we've had a tremendous amount of feedback from our customers during our previous Enterprise Town days."
Mr. Newcombe said the day "Is a celebration of what is good about Boyle.  I know the community will row in behind this; it ties in with what the Show has to offer. I don't' think there's any business, service or talent locally that hasn't a place in our Enterprise Town."