News
Boyle gets back to normality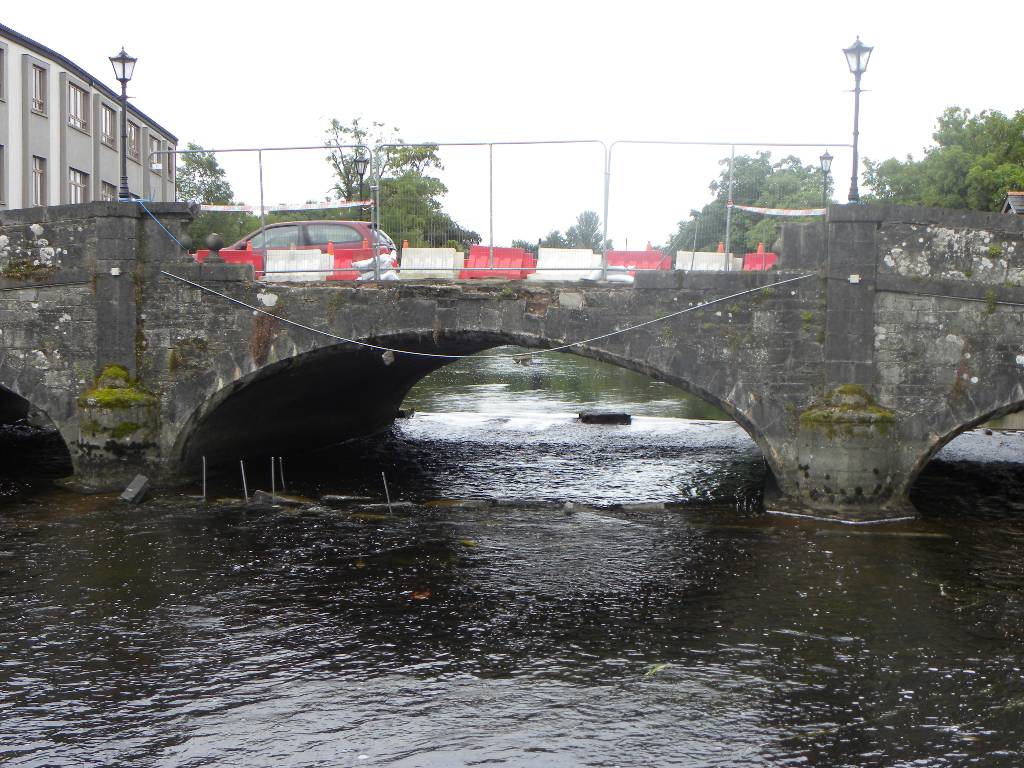 Boyle town has come back to normality this morning following the drama that unfolded yesterday afternoon when a car crashed through the town bridge.
As can be seen from the acccompanying photograph taken earlier today, the bridge is now barricaded off where the car entered the water.
Members of the local community have been high in their praise for the emergency services who attended the scene and the professional and speedy manner in which they dealt with the incident.
Local people who entered the water and stayed with the occupants of the car until the Fire Service arrived have also come in for praise.
There is much speculation as to how a car could have ended up crashing through the bridge and also what the future now holds for one of Boyle's oldest landmarks.