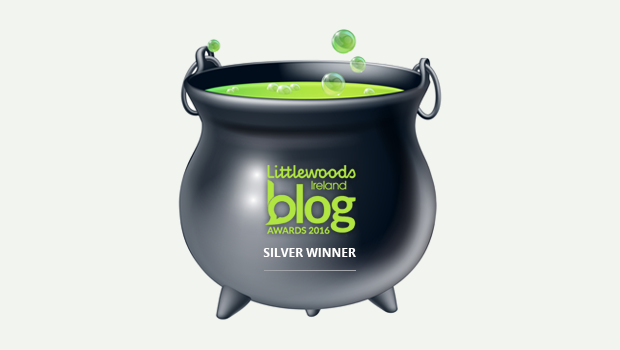 Boyle can benefit greatly from Remote Work Strategy
Last week the Government announced details of the National Remote Work Strategy which aims to make home and remote working the norm for 20% of public-sector employees along with promoting 'blended' working, which will allow people to choose when they work and where they work from.
This strategy will be a game changer for rural Ireland and Boyle in particular can benefit from it. Pre Covid, remote working was being availed of by a small number of people but since the pandemic, it has become commonplace, with large numbers moving 'home' to work and finding they can do their job as well in places like Boyle without the long commutes and the high costs associated with city living. Going forward, we will most likely see a blend of people working remotely from towns like Boyle say, three days per week, and commuting to either Dublin or the UK on the other two. And with trains running from here to Dublin every two hours and Knock Airport only over the road, we are well placed to be a remote working base.
To attract people to move to Boyle we need a number of other pieces of infrastructure in place – Broadband (we have high speed FTH broadband around Boyle), we need to make the town look well (The Royal project commencement is imminent and funding is awaited on the Bridge Street, Shop Street enhancement project) and we need a wider choice of housing (work continues on the town centre living initiative with some positive news due soon on incentivizing people to live in our town centres). In addition we now need to plan on creating a wide choice of cafes/ restaurants in Boyle for people to socialize in, as this 'cafe culture' is associated with remote work and this new way of life. (Perhaps some of our pubs will look at this, as going forward, any pub that wants to succeed will need a food/cafe element to it).
There is a great opportunity on our doorstep right now to capitalize on remote working and we need to grasp it with both hands.
230 more confirmed Covid-19 cases in Boyle L.E.A in last fortnight
The key 14 day incidence rate of Covid-19 for the Boyle L.E.A. of 1053.5 is below the national average of 1334.6 but is still the highest of the three L.E.A.'s in the county. The latest figures were released last night (Thursday) and also show that there were 230 confirmed cases of Covid-19 in Boyle L.E.A. between 5th and 18th January.
Despite the presence of Covid-19 in our community and the importance of dealing with it speedily, many still refer to "The Covid", as it has become known in these parts, with hushed tones. "Did you hear such and such has The Covid" is a regularly whisper sentence. Getting Covid-19 is no stigma. It is real and it is serious and it is in Boyle and every community in this country.
At present we are not provided with data to show how many people have died in the Boyle L.E.A. from the infection or the age range of those who have been infected which would be a better indicator of the localised position.
Swift response by our local emergency services
Boyle Fire Brigade were called out on Wednesday last to an incident on St. Patrick Street in the town. What turned out to be a false alarm showed the efficiency of our local emergency personnel. Two fire appliances from Boyle station were on the scene, with firemen decked out with BA (breathing apparatus) within ten minutes of their bleepers being activated. In addition, two Garda cars and an ambulance were all there within minutes. Thankfully none of the emergency services were needed.
Separately, if you believe the fire service is required, do not be afraid to call 999 or 112. You will not be charge for making the call,  but the beneficiary of the attendance of the fire service will have to meet the cost.
Local children and famine burial grounds
The scandal at the "Mother and Baby Homes" has been one of the main topic of conversation for the last week or so. From a local perspective, what happened in Tuam and other places, though not related or connected in anyway, has raised discussion in Boyle about the children's burial ground at Doon Shore and the Famine Graveyard in Plunkett Avenue. The graveyard at Doon, also called Castlesharket cemetery, is one of 70 such children's burial grounds identified throughout the county. The custom of setting apart a special place for the burial of very young or unbaptised children was common practice in Ireland from medieval times. Many of the burial grounds are in ecclesiastical or historic sites (perhaps why the Doon burial ground is close to Lough Key and it's islands). It is not known how many children are buried at the Doon Shore or where exactly they came from. Many years ago, it was common for children to be buried under a lone bush or outside a graveyard wall.
In Plunkett Avenue, the grave there is understood to be related to Famine times and those who died in the adjacent "Workhouse" – where the Plunkett Home now stands. Opened on December 31st 1841, the Workhouse accommodated 700 people but at the worst of the Famine, it was home to close on 1000 men, women and children. Apart from Famine victims, the Workhouse housed blind, deaf and dumb, mentally ill, sick children and maternity cases. Deaths in those categories are not understood to be buried in the grave in Plunkett Avenue.
Visiting the Park during Covid restrictions
A report yesterday here on Boyletoday.com put an end to speculation that a number of people were fined last weekend in Lough Key Forest Park for breaking their 5k exercise limit. While the statement from An Garda Siochana said no one was fined, it did not say if anyone was turned away from the Park or if the Gardai had to adopt the first three of their highly publicised "4Es" – Engage, Explain, Encourage and Enforce. Anyone in the Park over the weekend will tell you of the large volume of people from neighbouring counties and other parts of Roscommon who were present – well outside their 5k. Perhaps some of these people were spoken to by the Gardai and the last of the "4E's" – Enforcement, was not necessary – hence why no FPN's were served.
When the Artane Boys Band visited Boyle
A viewer has contacted us to ask if there are any Boyletoday.com viewers out there who remember when the Artane Boys Band played at a concert in Boyle – perhaps back in the late seventies. It is believed the concert may have been for the official opening of the Sports Complex with the Band members being home hosted by staff and pupils of the then St. Mary's College. Any info please to [email protected] and we will pass it onto the viewer.
And finally….!
A man was going to bed the other night when he noticed some people in his shed stealing things.
He phoned the local Garda station but was told there was no one in the area to help.
The Garda said they would send some-one over as soon as possible.
He hung up.
A minute later the man rang again.
'Hello', he said, 'I called you a minute ago because there were people in my shed. You don't have to hurry now, because I've shot them.'
Within five minutes there were half a dozen Garda cars in the area, plus a helicopter and an armed response unit. They caught the burglars red-handed.
One of the Gardai said: 'I thought you said you'd shot them.'
To which the man replied: 'I thought you said there was no one available.'