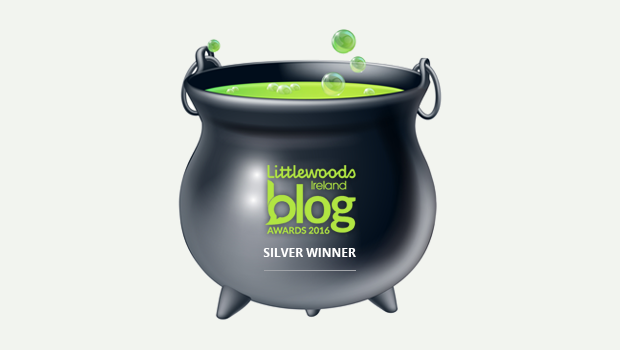 How strong is the Boyle ESB network?
Over 1600 customers in Boyle were without electricity last Monday morning. The fault was reported to ESB Networks at around 10.30am with power restored around 90 minutes later. On Monday night, some local customers also reported another brief outage around midnight and again at 12.50am but they only lasted for a short time.
Coincidentally, there was another power outage on Monday morning in North Longford with the ESB "now carrying out work to assess if more work is needed to strengthen the network in the area". Some are wondering does an assessment also need to take place on the strength of the network in Boyle or was last Monday's outage a sign of what lies ahead this winter, as suggested in the national media.
A swift response to a serious situation
The sound of Rescue 118 hovering over Boyle is never a good sound and when one sees the search light beaming down from the aircraft, you know something serious is taking place. This was the scene in Boyle on Wednesday evening last when an incident took place on the Boyle river that resulted in a full scale emergency operation swinging into action and one that showed us how lucky we are to have fast acting and quality emergency services in our midst. Not alone have we a very professional fire service in Boyle, but we have personnel in that fire service who are trained in swift water rescue. In addition, having Rescue 118 based 'down the road' in Strandhill is of great benefit to the area and on Wednesday last, the helicopter was in Boyle nine minutes after becoming airborne. (Once it's search work was concluded the helicopter headed straight back to Sligo without landing in Boyle). In addition to the air service, we also have an ambulance base and Garda Station located in our town that saw personnel from both on the scene within minutes. Thankfully, it is understood there was a successful outcome to this incident, with praise all round for the swift action of our emergency service personnel.
Lough Arrow Lodge opening will be good for Boyle
Ballinafad, Boyle and the general Lough Arrow area are set to benefit from the opening early next year of accommodation in the former Field Study Centre in Ballinafad village. The building has been lying idle for some time and it is great to see it get a new lease of life under entrepreneur Patrick Ward, who is best known for his other businesses – The Foxe's Den in Keash and the Coach House Hotel in Ballymote. Patrick told Boyletoday.com that he regularly sees the need for accommodation in or near Boyle through his hotel business in Ballymote where he often hosts people who are attending events or gatherings in Boyle. With Ballinafad being located only 5 minutes from our town, the budding entrepreneur hopes the opening of Lough Arrow Lodge will go some way to alleviating the visitor accommodation deficit that Boyle is currently experiencing.
'Nun' better than Barry to document the history of the Mercy Sisters
Hat's off to local man Barry Feely who will launch his fifth book titled 'Good Mercy – The life and times of the Mercy Nuns, building Boyle community'. Barry has made the sensible decision not to have a formal launch of his new book this Saturday. However, signed copies of Good Mercy will be on sale on Saturday 20th November from 2pm to 4pm at Feelystone, Boyle. Also on sale will be 'The Undercover Cats', a book by Barry's granddaughter Róisín Feely, age 12! 
The Mercy Sisters were part and parcel of Boyle life for over a century. They came to the town in 1875 and did not confine themselves to furthering the education of the young, for which some from Boyle have happy memories – others not so happy. The Sisters were also involved in helping those less well off and providing services to the sick and poor during their time in Boyle. They were also involved in what was a thriving local industry in the early 1900's -St. Vincent's Laundry, roughly where St. Joseph's Resource Centre now stands in Abbeytown. The laundry, which was the idea of Lady Stafford King Harman from Rockingham House employed up to 30 local women at a time. No doubt the laundry and other aspects of the nuns life in Boyle will feature in Barry's new book which will make a great Christmas gift.
Volunteerism is one of Boyle's great assets
One thing Boyle is renowned for is it's level of volunteerism. We are very lucky to live in a community where so many give so much of their time for the benefit of others. An example of this could be seen over the last few weeks when our Christmas Light's committee members took to the streets to erect the Christmas lights and more importantly, will go back out and take them down again in January, without any fuss. That is the true meaning of volunteerism. Add to this all those who volunteer and give of their time freely in places like the Family Resource Centre and the many clubs and organisations that we have locally and you will appreciate how blessed we are to live in a town like Boyle.
Will we miss the Tidy Towns competition?
It would seem that Boyle did not participate in this year's Tidy Towns competition, and chances are we will not suffer one bit by not being involved in the event. Each year a handful of volunteers do trojan work to get an application form completed, get the planting done and encourage the people of Boyle to get the town looking well for the judges, who traditionally visited before the flowers were in full bloom and before all the summer painting had taken place. The end result was a mark or two increase one year or a mark or two decrease another year, deflating a deflated, small committee even further. The Tidy Towns competition suits certain towns – maybe Boyle is just not one of them, despite the unbelievable hard work of the few who have tried so hard for so many years to get our town on the Tidy Town ladder.
And finally….!
A man met a beautiful blonde lady and decided he wanted to marry her right away.
She said, 'But we don't know anything about each other.'
He said, 'That's all right, we'll learn about each other as we go along.'
So she consented, they were married, and off they went on a honeymoon at a very nice resort.
One morning they were lying by the pool, when he got up off of his towel, climbed up to the 10 metre board and did a two and a half tuck, followed by three rotations in the pike position, at which point he straightened out and cut the water like a knife.
After a few more demonstrations, he came back and lay down on the towel.
She said, 'That was incredible!'
He said, 'I used to be an Olympic diving champion. You see, I told you we'd learn more about each other as we went along.'
So she got up, jumped in the pool and started doing lengths.
After seventy-five lengths she climbed out of the pool, lay down on her towel and was hardly out of breath.
He said, 'That was incredible! Were you an Olympic endurance swimmer?'
'No,' she said, 'I was a prostitute in Liverpool but I worked both sides of the Mersey.