News
Boyle gets ready for 'Small Town, Big Story' filming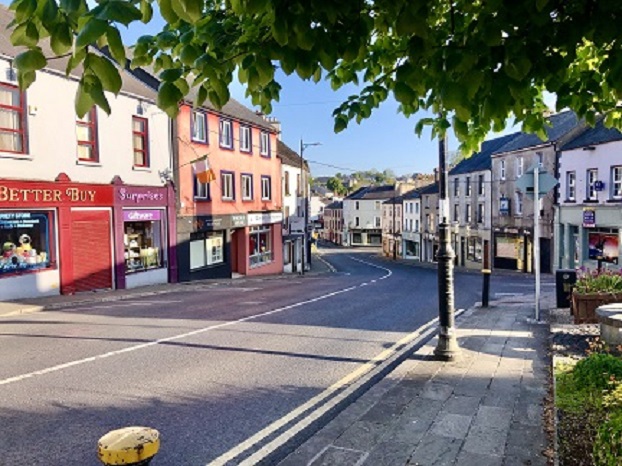 Crew members of the TV series 'Small Town, Big Story' which is written and produced by Boyle man Chris O'Dowd, have arrived in town with preparatory work having already commenced on The Plaza area on the Crescent in advance of Friday's filming.
Cast members, including Christina Hendricks, Paddy Considine , Leia Murphy and David Rawle will arrive later today and on Friday morning with the Unit Base located in the Abbey Park.
'Small Town, Big Story' is a returning comedy drama series that details what happens to a family in a small Irish border town, when Hollywood decides to shoot an epic drama on their doorstep.
It will air on Sky and Now in the UK and Ireland next year.
Filming will take place in the vicinity of 'The King Harman Monument' (Town Clock) in Boyle town on the 8th September 2023 from approx. 08:00AM – 15:00PM
Intermittent traffic control will be in place on all roadways leading into this area on Friday and motorists can expect minor traffic delays during this time.
The producers of the drama have been onsite over the last few weeks to discuss the filming plans with all residents of the area and to accommodate all special requests and cause the least amount of disruption during the proposed filming.