News
Boyle girl on Irish team in Windsor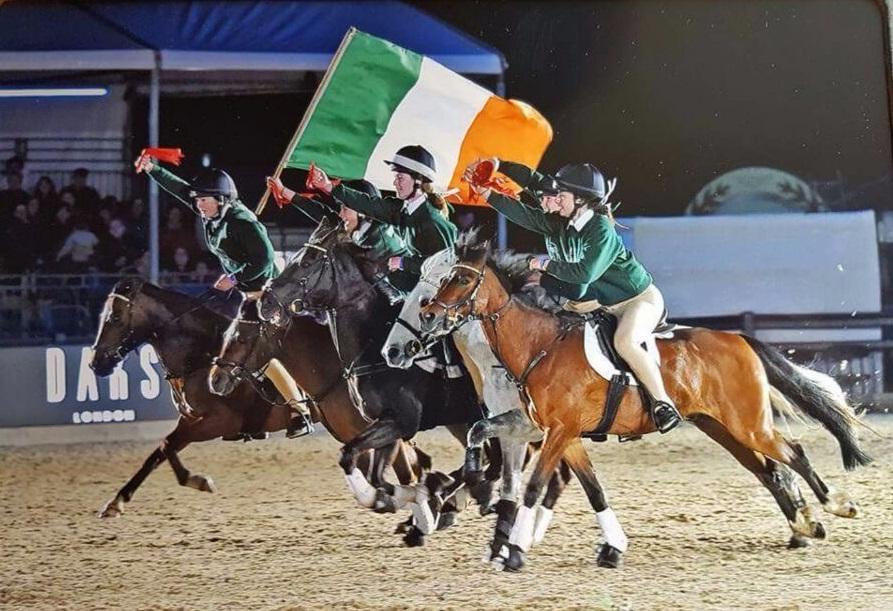 Congratulations to Boyle girl Saoirse Wynne who was a member of the Irish Mounted Games team that came third at the Windsor Horse Show in England at the weekend.
Abbey College student Saoirse lives in Rockingham with her family and is also an accomplished GAA player with her home club Boyle and Roscommon county team.
Saoirse is daughter of Ann and Gary Wynne and a member of Laois Pony Club..
The Irish team were competing in the DAK International 5 Nations Cup with the competition played over four days.
The Irish team won their heat and came a credible 3rd overall in the final on Sunday.
The Royal Windsor Horse Show has been held annually since 1943.
The show is the only one in the United Kingdom to host international competition for dressage, show jumping, carriage driving and endurance riding.
In addition, there are over 130 showing classes.
Saoirse and her team took part in a discipline titled "Mounted Games".
This is a team competition that requires courage, determination and all round riding ability from team members in combination with the careful and systematic training of their ponies.
Teams consist of five members participating in a variety of games where speed and breath-taking accuracy are the norm.
Photograph shows the Irish team which includes Saoirse.