News
Boyle girl in World Pairs Championship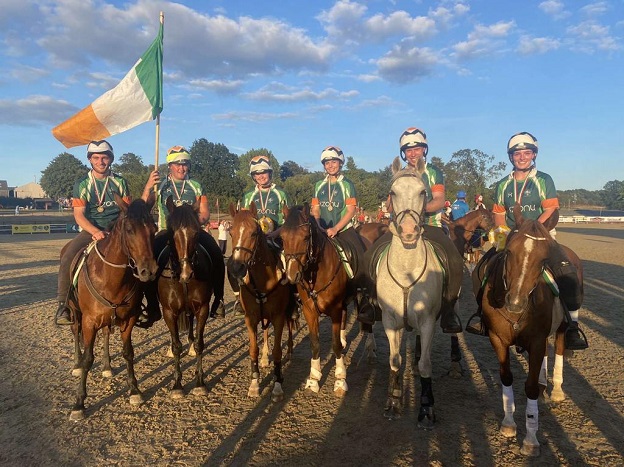 Pictures shows Saoirse Wynne from Rockingham, Boyle who recently competed at the Mounted Games World pairs championship with her partner Nick Tougher from Northern Ireland.
The games were held in Millstreet Co. Cork where they reached the World semi finals on their ponies Dj and Keegan.
Saoirse was also part of the Irish Mounted Games team who placed 3rd in the European Championships held in Wales the following week.
Saoirse's next Mounted Games competition is at the Royal Dublin Horse show next weekend