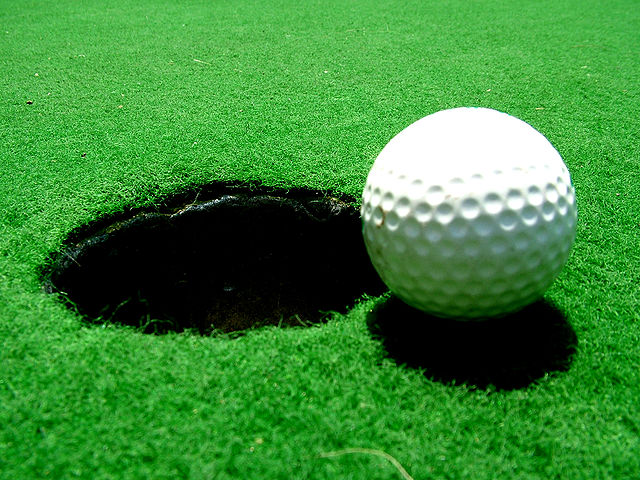 Last Sunday's Turkey competition was won by Charlie O'Donnell 23pts, 2nd Sean Heslin 22pts, 3rd Liam Mullaney 21pts.The weekly nine hole was won by Michael Reid 21pts, 2nd John McGuinn 21pts. Competitions for this week are the weekly nine hole from Monday to Saturday and next Sunday will be fourth of the Turkey competitions. Date for your diary is the Christmas Bonanza on Sunday December 8th.
At the Club AGM on Sunday Padraig O'Connell was elected Captain for the coming year. Brendan Gaffney was elected Club Secretary and Michael Gilmartin was elected Club Treasurer. A review of activities for 2013 was given by the Captain and Secretary and a Financial Report was given on behalf of the finance committee. Club Treasurer Michael Gilmartin spoke at length about the club finances. It was a successful year for the club with a lot of work carried out on the course and the club survey had produced a number of benefits for members. Thanks also to all who work on Committees, play on Club Teams, help to maintain the course or assist the club in anyway. Thanks to Mary and Gary for looking after the catering and bar. Thanks to Charlie for his work as Grounds man. Special thanks to all the members for supporting the club with membership, competition fees, fundraising or taking part in the draw. Outgoing captain Sean Heslin said it was a great honour to be club captain and thanked Michael Simon for nominating him. He thanked all those who helped and supported him and wished incoming Captain Padraig O'Connell and club members the best of luck for 2014. Padraig O'Connell responded by thanking Sean adding that it was a great honour to be Captain of the club. He looked forward to working with the various committees and wished the members continued good golf.
In other news well done to Boyle Musical Society on their production of "Little Shop of Horrors" last week.