News
Boyle L.E.A. incidence rate is now the lowest in county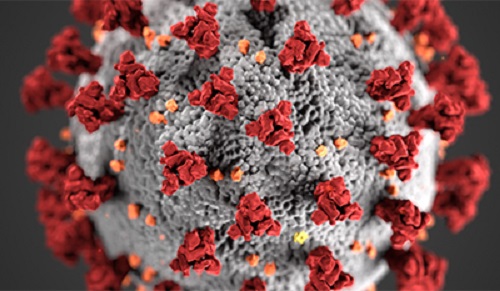 The latest key Covid-19 14 day incidence rates for Ireland were released over the weekend, and they show that the Boyle L.E.A. (Local Electoral Area) now has the lowest 14 day incidence rate in the county.
The rate in the Boyle L.E.A. is now 36.6 per 100,000 population. The national average is 98.9
There have been 8 confirmed cases of Covid-19 in the Boyle Electoral Area during the 14 day period from June 15th to 28th.
The Boyle L.E.A. is quiet a large area (see map here) and stretches from Tarmonbarry in the east to Ballaghaderreen in the west and north to Lough Allen and has a population of 21,831.
The Roscommon L.E.A., with a population of 22,734 has an incidence rate of 140.8 per 100k with 32 confirmed cases while the third L.E.A. in the county – Athlone with a population of 19,979, has a 14 day incidence rate of 250.3 and 50 confirmed cases of Covid-19.
The Carrick on Shannon LEA, with a population of 11,361 has a 14 day rate of 61.6 with 7 confirmed cases during the period.
As at June 30th the County of Roscommon has the fifth highest incidence rate in the country behind Donegal, Waterford, LImerick and Sligo.
Meanwhile, additional 'pop-up' COVID-19 testing will be available in Roscommon town on today Monday July 5th and Tuesday July 6th.
The pop-up test-site will offer free testing without appointment from 11:00am to 05:00pm at Roscommon Arts Centre, Circular Road, Roscommon, F42 YX61.
Dr. Breda Smyth, Director of Public Health Medicine HSE West stated "There has been an increase in COVID cases in the Roscommon town area in recent weeks. The emergence and increased transmissibility of the delta variant among cases nationally is of great concern.  It is important that if you think you have been exposed to COVID-19 through your social network and you do not have symptoms, that you come and have a free COVID test.  Individuals with symptoms should continue to contact your GP.  I would encourage anyone in the area to take up this opportunity for testing as it will help us to contain any cases of COVID-19".
The free testing service can be used:-
By all ages (adults and children – A parent or guardian must give consent for a child under 16 to have a COVID-19 test and there must also be an accompanying adult present when a child under 16 has a COVID-19 test)
If you have not tested positive for COVID-19 in the last 9 months – only get another test if you have symptoms of COVID-19
Important:  If you have COVID-19 symptoms, the best way to get a test is through a GP – any GP or Westdoc can arrange this test for you, it doesn't have to be your own GP – your test and GP assessment will be FREE of charge
Anyone presenting for the walk-in testing must:
–        bring a photo ID and
–        provide a mobile phone number to get their test results.
This is part of a planned roll-out of walk-in testing in several parts of the region in recent weeks, and has been planned by the HSE Public Health West, the National Ambulance Service and is supported by Community Healthcare West and Roscommon County Council.
It's now also possible to make your own appointment for testing at the existing static COVID-19 test site in Castlerea, Co. Roscommon.   You can book at: https://covid19test.healthservice.ie/hse-self-referral/
Social distancing measures will apply as people attend for testing. If the waiting times are too long for you, you are welcome to return at another time or day.