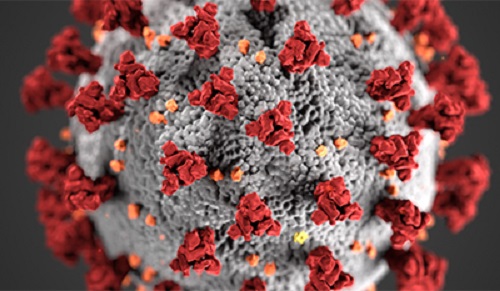 Based on a survey by Ireland Thinks, there are 3,074 people in County Roscommon suffering with conditions associated with long COVID and 492 of these people are impacted a lot in their daily activities by these symptoms, says Denis Naughten TD.
These figures are taken from the self-declared incidence of long COVID in Ireland, based on a survey carried out by leading polling company, Ireland Thinks, that was commissioned by Independent TD Denis Naughten.
"The reality is that such a large number of long COVID patients presenting to our hospitals with complex health conditions at a time when the system is already overwhelmed, could lead to the collapse of health service," stated Denis Naughten.
"We cannot just sleepwalk into a crisis of chronic illness, which will push people waiting on treatments since before the pandemic even further down already horrendous waiting lists. We need to see this surge of long COVID patients managed with a co-ordinated response from Government."
This is the first exploratory survey of its kind to be conducted in Ireland, and offers a stark perspective on the community prevalence of long COVID, which does not currently have a defined treatment pathway.
Deputy Naughten recently called for long COVID to be recognised as an occupational hazard for frontline workers and urged the Government to treat patients presenting with ongoing symptoms with the same urgency as the initial wave of infections.
The polling data shows that:
● 6% of adults in Ireland have self-reported symptoms of long COVID in excess of 12 weeks, with a further 3% of adults self-reporting the onset of symptoms for less than 12 weeks.
● Long COVID symptoms impact a lot on daily activities of 16% of people with long COVID with a further 63% stating that the symptoms are having some impact on their daily lives. These survey results correlate with previous figures presented by Deputy Naughten based on research published over the summer in The Lancet by a team of researchers in the Netherlands who have attributed long COVID symptoms to 12.7% of patients infected with the SARS-CoV-2 virus and research on blood donors published last month by Ireland's Health Protection Surveillance Centre which indicates that 69% of adults in Ireland have been infected by the virus.
Commenting on the survey results, Denis Naughten said: "The findings released from the first comprehensive survey on the prevalence of long COVID in Ireland, show the need to urgently address the care requirements of those who are suffering with this illness. While the mechanism behind the disease has yet to be fully defined, given the proportion of the population in Ireland living with long COVID, it is imperative that evidence-based treatment pathways be explored as a priority.
"It is also interesting to point out that The Lancet paper published last summer described long COVID as 'the next public health disaster in the making', which clearly indicates that Government must now treat this illness and the patients with it as a matter of the utmost priority," concluded Denis Naughten.