News
Boyle man to stand in next election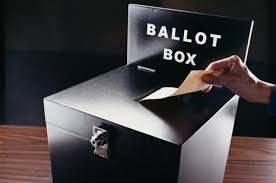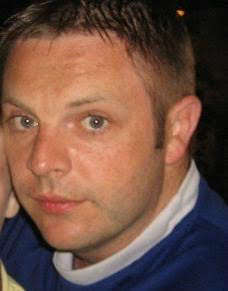 EXCLUSIVE: Well known Boyle man and community activist Eddie Conroy is to stand in the next General Election.
In a statement issued to this website the Right2Water group member and Boyle native states:
Having received huge encouragement from friends and local people and my colleagues in Right2Water Boyle, I'm delighted to put myself forward as a candidate for the Roscommon/East Galway constituency in the upcoming general election. I will stand for People Before Profit because I believe that lives should come before multi-nationals. What sort of fastest growing economy allows children to go hungry? It's not a question of left or right. It's about right and wrong. The last 2 right wing governments have looked to fix things from the top down. They saved their elite friends and demanded that we pay for it. Austerity has failed and they have failed.
 I've seen first-hand the damage that austerity and disastrous economic decisions by successive governments has had on rural communities. The ordinary people of Ireland, the vast majority of us, owed nobody when the economic crash came. Fianna Fail, Fine Gael and Labour proceeded to transfer the debts owed by the elite and super rich onto the Irish nation, you and I.
They introduced tax after tax. They've cut services and have tried to privatise each and every state body they can. All of this, to pay an odious debt. They thought water charges and the privatisation of Irish Water would be sneaked through in a similar fashion. They hadn't counted on the biggest citizen's movement since the foundation of the state. Ireland has woken up. The Right2Water groups have helped countless people to see the truth about austerity and where it is wrong on so many levels. Right2Water has been the catalyst for major change in how politics will be done in Ireland in future. Politicians are there to serve the people and not the other way around. We as citizens must demand this.
There is anger and frustration at the neglect of Roscommon by successive governments. Emigration has hit all communities hard. Every town can see poverty, homelessness, deprivation and families being harassed by the banks.  In my hometown of Boyle, it is difficult to find a person between 18 and 27. They've all been forced away by a disastrous government. Boyle has lost the fish factory, it's hotel, 2 banks, it's courthouse and the garda station has had it's hours much reduced. No government initiative or job creation in over 20 years. This is reflected in every community in Roscommon. We have been abandoned by the establishment parties.
In this election, the people have an opportunity to change the mind-set of politicians forever. In 2011 Fine Gael promised us a revolution at the ballot box. Enda Kenny promised to clean up politics and do things differently. Now we know what he meant:
■ Cuts to One Parent Family Allowance
■ Cuts to Discretionary Medical Cards
■ Cuts to Carers Grants and Disability Allowances.
■ Property taxes, Water Charges and Universal Social Charges
■ Attacks on working conditions, wages and social services.
Thanks to all of this, Ireland is now the most unequal country in the European Union.
We also have the worst child poverty increases after Greece, with one in five regularly spending their day in hunger. This is not acceptable. People before Profit, wants to do things differently. We want a democratic revolution that puts the needs of people before the needs of multinationals.
People Before Profit want a society for all of the people that live in this country.