News
Boyle Musical Society AGM report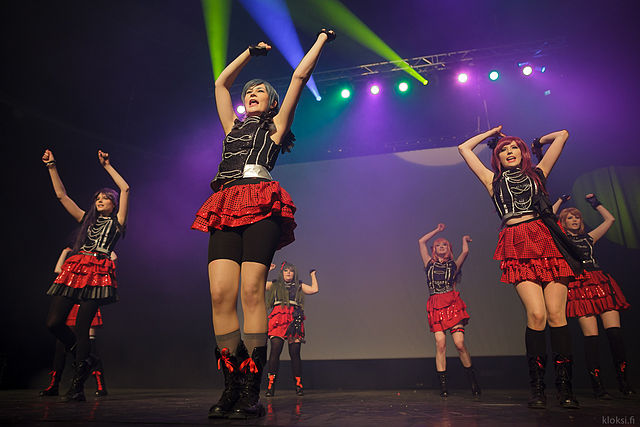 At a very well attended AGM recently, Boyle Musical Society director and choreographer, Vivienne Moran revealed that the Society's forthcoming show, due to be staged this autumn, will be the hugely popular musical, 'Grease'.
Everybody should be familiar with the 1978 film, starring John Travolta and Olivia Newton-John. Set in an American high school during the late 1950s, the film and indeed the stage musical are full drama, comedy and classic songs like 'Summer Nights', 'You're The One That I Want', 'Greased Lightning' and 'Hopelessly Devoted to You'.
 Boyle Musical Society has never staged this ambitious show before and audiences are in for a real treat when the show hits the stage in November. Rehearsals will begin in September and anybody interested in twelve weeks of music, dancing, drama and fun, is welcome to join.
 In a summary of her first year as Chairperson with Boyle Musical Society, Liz Gannon, recalled what a busy year it had been for the Society, filled with many joyous occasions but also tinged with sadness at the recent loss of Doreen Caldbeck. Doreen had been a member of BMS for many years, serving on committees in conjunction with her role as Wardrobe Mistress. Liz also paid tribute to Tony Sweeney – who passed away last year. Tony, co-ordinated the stewarding for many years and both he and Doreen will be sadly missed, come showtime in November. The chairperson also acknowledged the hard work, dedication and wholehearted commitment of the BMS Committee- who have had an extremely busy year and yet continued to work on every task with their usual good humour. She called them a wonderful group of people, who shared their talents to ensure the continued success of the Society.
 The chairperson spoke about the recent upheavals in AIMS, (Association of Irish Musical Societies) which will leave Boyle Musical Society and twelve other Societies, without a nomination in this year's AIMS awards. Despite receiving a very positive review for 'Little Shop of Horrors', the Society was informed in February that their adjudication was not being included, following a change of adjudicator. Liz expressed disappointment that this was the case but noted that it was out of the Society's hands. Boyle Musical Society and the twelve other Societies will now receive the 'Spirit of AIMS' award at the ceremony in Killarney in June.
 The last year was also filled with many joyous occasions, beginning with a very special 'Gathering' performance by Bernadine Casserly and Sophie Gallagher in King House, last May. A few weeks later on May 31st, BMS celebrated 30 years of Musicals with a spectacular concert in St. Joseph's Church in front of a capacity audience of over 1000 people. The chairperson paid tribute to the production team of Anne and Vivienne, the hardworking committee, and the cast of 140, the four musicians, Fr. Gerry and Fr. Donal and everybody in the community who supported the concert. Liz took the opportunity to say that another very special Midsummer concert will be held this year, on Friday June 27th, once again in St. Joseph's church.
 With rehearsals for the 2013 show underway by the end of August, October saw the Society perform a selection of songs in Ballymote, for the benefit of a school in Africa. Late autumn brought the musical, Little Shop of Horrors' to life, running for five memorable nights in November. Liz paid tribute to all who helped make this show such a success especially the hardworking cast and the pit chorus, who left their pit last year and climbed on stage too! Tributes were also paid to the production team, stage, set and backstage crews, sound and light teams, stewards, set painters, ticket and programme sellers, tea ladies, shop assistants, make up and hair teams, all who provided sponsorship and all who attended the shows in such vast numbers.Sheacknowledged the massive support given to BMS from the wider community, during the year and said the Society were delighted to be able to return some favours by loaning lights, costumes, the piano and personnel to various organisations in the town, including Boyle Arts Festival, The Clock Theatre Group and Abbey Community College.
 December also brought a very special performance of Christmas carols to a Saturday evening mass, in St. Joseph's church, on Midwinter's night. Members of the Society also performed hymns during the funerals of Tony Sweeney, Berry McGee, Doreen Caldbeck and Christy Regan during the last six months. The Society were also a winner in a competition on the 'Mooney Show' on RTE Radio 1 and the prize of a train ticket for 30 people, was given to Abbey Community College who brought a group of students to a concert in Dublin. The year was rounded off nicely with a team from BMS taking part in the Bright Sparks table quiz on Good Friday.
 The Chairperson concluded her report by thanking everybody and wishing the Society another memorable and successful year.
 Following the Secretary and Treasurer reports, the ongoing committee was announced. Officers are, Chairperson: Liz Gannon, Secretary: Marie Kennedy, Treasurer: Benny Morgan, and PRO: Brendan McGee. Committee members: Joe O'Donnell, Patricia Golden, Sadhbh Duignan, Siobhán Gallagher, Deirdre Moran, Gavin Ward, Eugene Beirne, Aidan Callaghan and Darragh Beirne.
 It was also revealed last week, that President Michael D. Higgins & his wife Sabina will host a garden party in Áras an Uachtaráin on July 9th  to acknowledge the important contribution of Musical Societies to the Arts. The AIMS Western Region have been invited to attend and Boyle Musical Society have nominated Vivienne Moran, Director & Choreographer; Anne Kielty, Musical Director and Brendan McGee, Public Relations Officer to attend on their behalf.
 Rehearsals for 'Grease' will begin on Monday September 1st and the show will run from Wed. 19th to Sun. 23rd November 2014 in St. Joseph's Hall, Boyle.
 The special Midsummer concert will take place on Friday, June 27th in St. Joseph's Church. Tickets will be priced at €10 and will be on sale before the end of May.
 For more information please go to www.boylemusicalsociety.com or follow us on Facebook.
  Brendan McGee
PRO
Boyle Musical Society