Events
Boyle Musical Society update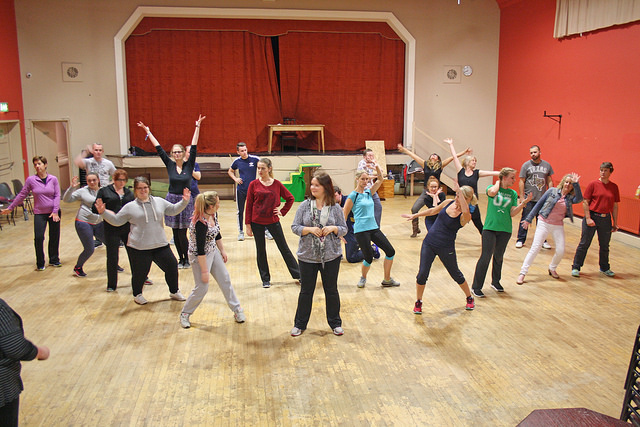 At a well attended Boyle Musical Society AGM in An Craoibhín recently, the title of this year's musical was revealed.
'The Addams Family' will be the Society's 35th annual show and it will run for four nights from November 21st to 24th in St. Joseph's Hall.
In her report, outgoing Chairperson, Siobhan Gallagher said that 2017 had been an exciting year for BMS, with the staging of Joseph….  The production was certainly a show with a difference, where the biblical story of Joseph & his brothers was recounted in the spectacular venue of St. Joseph's Church. This amazing location was so fitting and could never have happened without the permission and support of Fr. Gerry and the Parish Council, for which BMS were extremely grateful. She thanked the dedicated, voluntary committee for all their help over the last year and all of those who helped make the show such a success. Apart from the cast, there are over 40 people involved in the staging of a show and for a small Society to be able to stage a show costing €35,000 every year, requires huge support from the community and hard work from all involved. She thanked the local business community for their vital and continued support of Boyle Musical Society and all those who provided additional rehearsal facilities, storage and media coverage.
Following reports from the outgoing Secretary and the Treasurer's report, the new committee was selected.
Officers: Chairperson: Rhona McGrath. Secretary: Laurina Brennan. Treasurer: Deirdre Purcell. PRO: Brendan McGee.
Committee: Siobhan Gallagher, Patricia Golden, Nigel Cleary, Anne Kielty, Liz Gannon, Diarmuid Beirne, Liz Gannon, Mandy Toolan and Vivienne Moran.
Two new members, Colette Noone and Majella Gaffney were welcomed to the committee following the departure of Irene Madden and Sean O'Dowd, both of whom have stepped down this year.
Rehearsals for The Addams Family will begin on Monday, September 3rd.
In the meantime, keep an eye out here for updates, follow BMS on Facebook or go to our newly designed website www.boylemusicalsociety.com
Brendan McGee,
PRO
Boyle Musical Society