Events
Boyle Musical Society update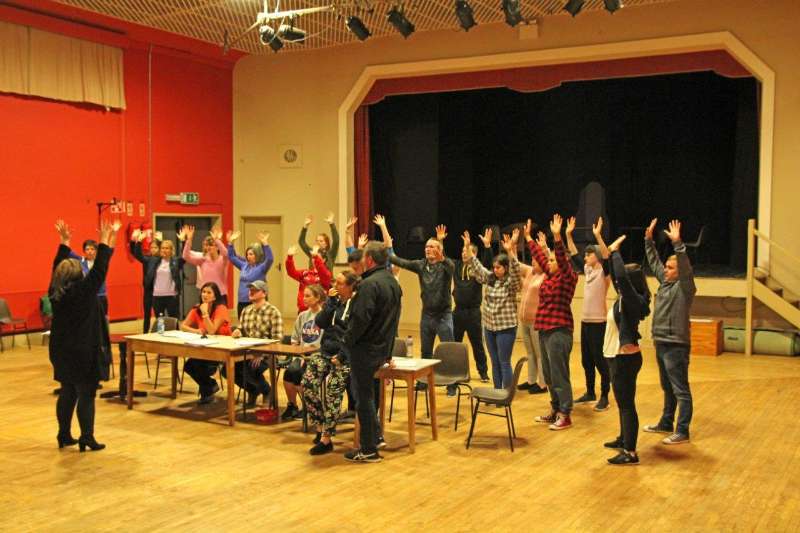 At Boyle Musical Society AGM earlier in the summer, Chairperson Rhona McGrath thanked all who had been involved in last year's show, 'The Addams Family'. The show was another critical success and she extended a sincere thanks to the committee for their continued support and hard work all year round. She also thanked the production team and all of the backstage, technical, make-up, costumes, props and hair teams, not forgetting of course, the wonderful cast of 'The Addams Family'. In addition to the 33 cast members, another 52 people were involved behind the scenes, during the production.
Rhona also thanked all those who have helped out in anyway,
Following the Secretary and Treasurer reports, the new Committee for 2019/20 was elected.
Officers:
Chairperson: Rhona McGrath.
Secretary: Laurina Brennan.
Treasurer: Deirdre Moran.
PRO: Brendan McGee.
Committee:
Siobhan Gallagher, Diarmuid Beirne, Liz Gannon, Nigel Cleary, Anne Kielty, Mandy Toolan, Vivienne Moran, Majella Gaffney, Tara Delaney and Colette Noone.
The Committee was sorry to lose Patricia Golden, who is stepping down after many committed years with BMS but we are delighted that she will continue her excellent work with the props department in the future.
'Sister Act' was revealed as the title of the 2019 show and it will be staged from Wednesday November 20th to Saturday November 23rd. Rehearsals will begin in early September. Watch this space for details over the coming days.
'Stars In Their Eyes' was originally scheduled to take place in August and this has now been postponed, until a later date.
Many members of BMS took part in a very memorable concert with the St. Joseph's Church Choir and the ConTempo Quartet
during the recent Boyle Arts Festival.
Boyle Musical Society were also delighted to be involved in the 'Pride of Place' adjudication last week, where they displayed costumes, posters and photos from previous shows.