Events
Boyle represented at Invest4Success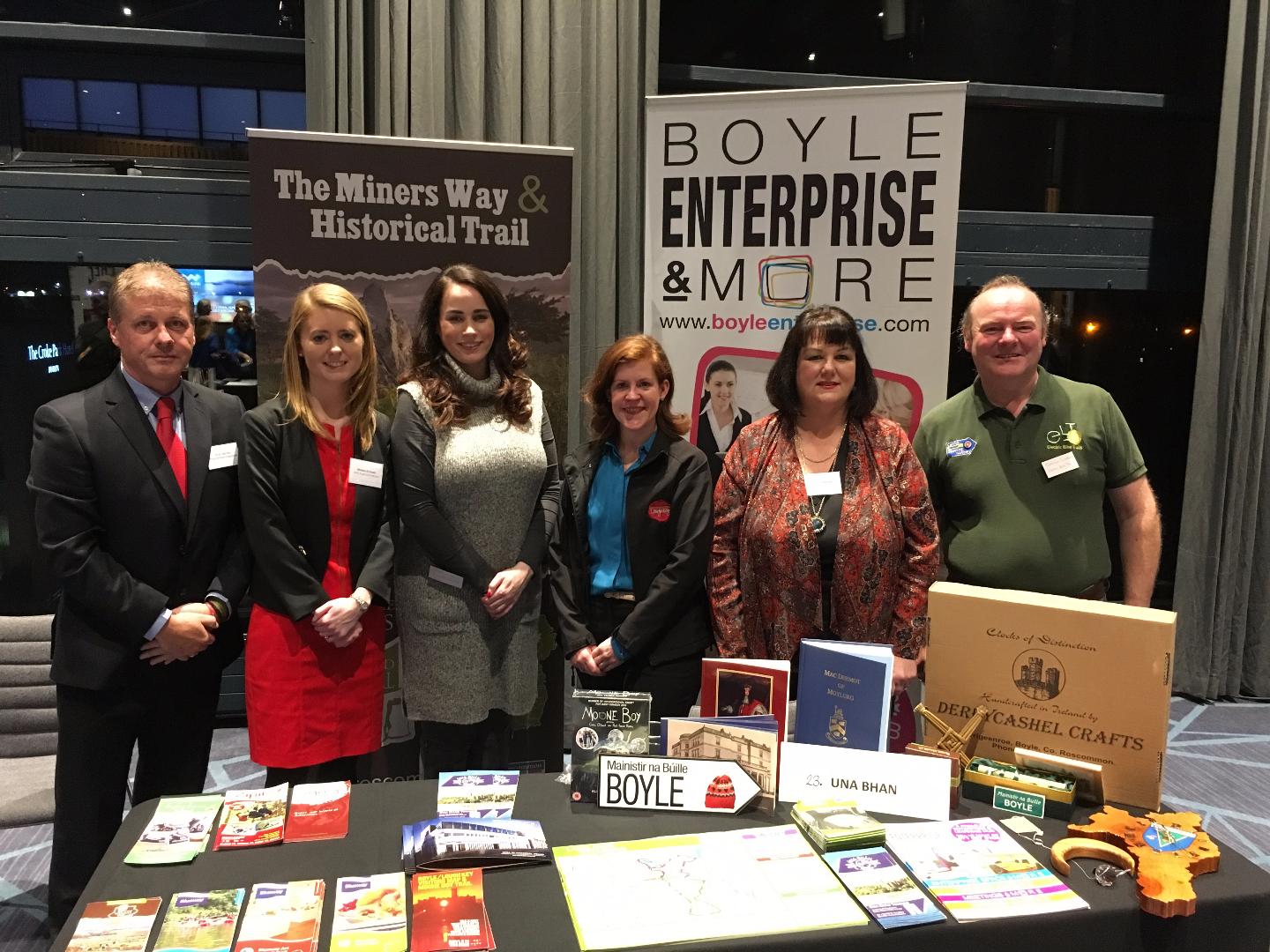 Boyle was well represented at last night's Invest4Success seminar which was held in the Croke Park Conference Centre in Dublin.
Among the attendance from Boyle were representatives from Una Bhan Tourism, Boyle Town Team, Lough Key Forest and Activity Park, Woodland Segway and Electric Bike trails.
Arigna Mining Experience were also present.
Invest4Success included short presentations from existing businesses on investment options in the region across Med Tech and Pharma, Tourism, Global Services and Food sectors.
With in excess of 50 stands present at the event, it provided an opportunity to meet businesses operating successfully in the region, an opportunity to discuss business idea/proposal with agencies, explore workspace available and meet with companies hiring, all under the one roof.
* Pic 1. Boyle resident Terry Rooney (Longford Co Co)
* Pic 2: Brian Nerney (Boyle Town Team), Sheena O'Dowd (USEFEP), Sabrina Brady (Una Bhan Tourism), Louise Fitzpatrick (Lough Key Forest and Activity Park), Valerie Stenson (Arigna Mining Experience) and Seamus Gibbons (Electric Bike Trails).
* Pic 2:  Sabrina Brady Una Bhan Tourism
* Pic 3: Pauline McElroy (Connect Ireland) Niece in law of Pat Conroy, Forest View, Boyle
* Pic 4: Arigna Mining Experience reps
* Pic 5: Eileen and Seamus Gibbons (Electric Bike Trails)
* Pic 6: Caitlin Connelly (Roscommon Co Co) Sabrina Brady (Una Bhan), Nigel Dineen (Leas Cathaoirleach)
* Pic 9: Louise Fitzpatrick (Lough Key Activity Park and Colm Berry (Woodland Segways)
(see also The Boyle'd Pot)