News
Boyle Tennis Club raise €2,830 in Hospice fundraiser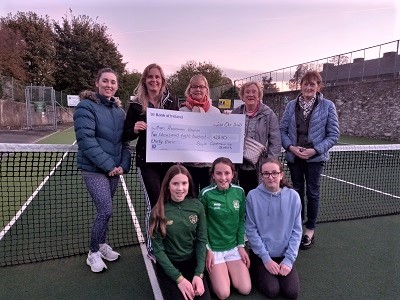 Boyle Community Tennis Club would like to thank everyone involved in the organisation and support of our recent Mayo Roscommon Hospice Fundraiser.
Between the Abbey Community College tennis competition, doubles tennis matches over the weekend, club baseball cap sales, donations, cake sale and raffle €2,830 was raised. A huge thank you to the local community for their generosity in raising funds for this worthy cause.
Pictured are just some of those involved in organising the event making a cheque presentation to Mayo Roscommon Hospice representatives.