News
Boyle Town Perspectives – A Heritage Quiz & Exhibition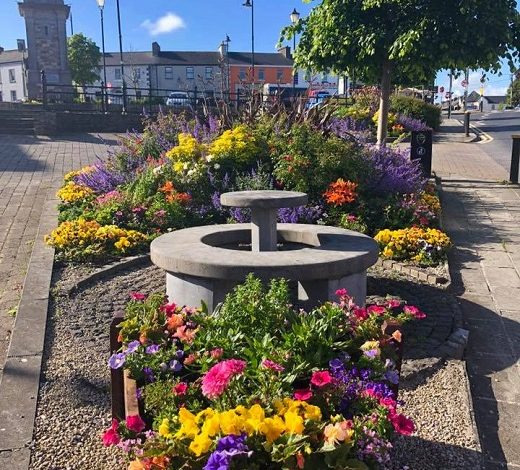 Due to Covid19 restrictions the closing date for this novel quiz has been extended to the 1st December and the drop off point for entries is now the post box at Roscommon Herald Office, Boyle.
Artists Susan Mannion and Matthew Gammon have created a quiz and exhibition for the town of Boyle. The idea behind the quiz is to encourage people to engage with the heritage of Boyle Town through a walking tour during Covid restrictions. The questions for the quiz will be spread over the windows of ten businesses in town along with examples of Susan's enamel artwork. Although many of the answers to the questions can be found online, the information required to answer all of them can be found on the many information boards and commemorative plaques located throughout the town.
The starting point for the quiz is at the window of the Roscommon Herald Office, Bridge Street, Boyle. It will commence on Tuesday 13th October and the closing date for entries is 1st December. Entries can be either emailed to [email protected] or written on paper with your name and contact details and dropped into the post box of the Roscommon Herald Office, Boyle. A draw will then take place of the correct entries after the closing date, with the winner receiving an enamelled vessel and the runner-up a smaller vessel.
To find out more about the enamelling process that Susan uses to create these works, you can go to her website, www.susanmannion.com to see a short film.
Boyle Perspectives is supported by Roscommon County Council Creative Ireland Programme through the Creative Communities Job Stimulus Measure 2020.